I Just Saw a Film That Reminded Me Why I Love Cinema
All the ingredients were a recipe for disaster. It was a horror film, and I rarely like those. The cinema was at the Stratford Westfield Vue, where audiences always piss me off. And it was with my friend Alexandra, who I like and everything, but we have this habit of meeting to see a movie but then end up going for sushi instead (this has happened sixteen times in a row with no movie in sight).
So today when my friend text me and mentioned seeing a movie, I said "sure", even though I wasn't sure it would happen. Stratford was a good middle spot for us to meet but the films didn't look so exciting, but something about this one intrigued me so I picked it, and Alex agreed to go along with it.
The film is 'Unfriended', which looks like your typical slasher pic about kids who get picked off one by one and you know what? It was exactly that and in many ways is a film we've seen a million times before.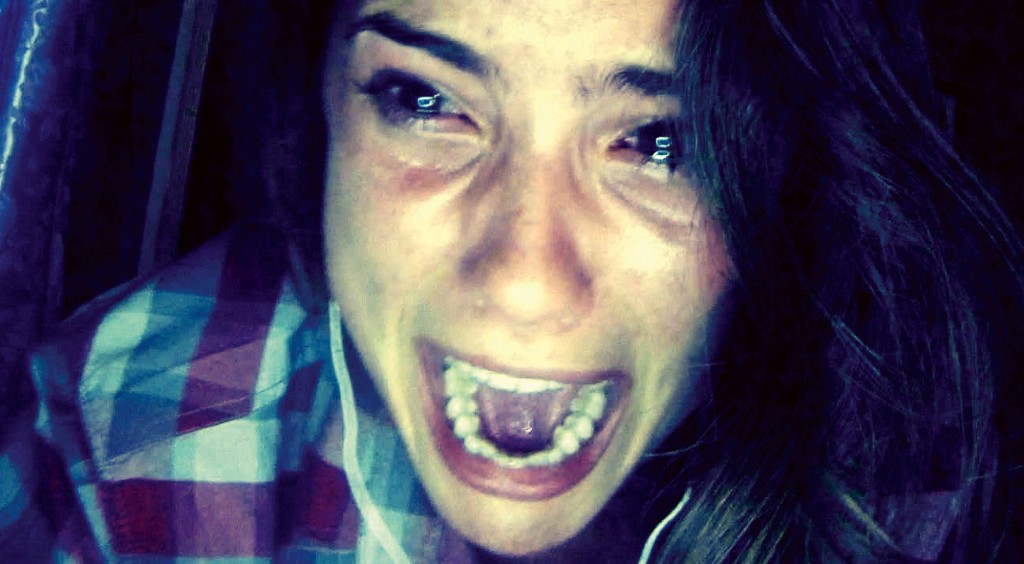 And it's not that I'm even recommending you see the movie – I'm just telling you that the experience I had was a great one and for some very specific reasons.
Most notably and surprisingly, the audience were TOTALLY immersed. There were a few nervous giggles around the scary bits, but in a good way.
The film was set entirely on the desktop of one of the characters iMac's. The entire film is us watching a bunch of teenagers chatting on Skype, while our main character, Blaire, also does things like pick songs on Spotify, go to YouTube, etc. The idea of setting a whole film on a computer's home screen may sound innovative to you and it would be, except it's not, because Patrick Cederberg and Walter Woodman did it first with their sublime short film 'Noah'.
And a short note: I really hope those guys got a big pay day out of this because 'Unfriended' wouldn't exist without 'Noah' and if the producers didn't get permission then someone should be suing someone.
Anyhow – here's why I loved this movie.
Because, as I already mentioned, the audience was engrossed (including me).
While I've spent the last few years worrying about the demise of cinema, or how branded entertainment is ruining cinema, this film just took those things and made them work.
Yes, this movie is full of blatant brand placement, but it's so central to the story that without them it wouldn't work. If we saw these kids video chatting on a pretend video service, it wouldn't cut it, it needed to be Skype. Just like the characters needed to tag pictures on the real Facebook.
The audience, mostly younger than me, were not sitting there on their phones, as I often accuse them of — they were staring at the screen. Because this film was unapologetically made for THEM.
And that's how cinema lives on. We redefine what it is. Sure, many us think technology is ruining our brains, but this flick took technology and flipped it into a very cool horror movie.
Everything we see that has changed, every new advancement, be it positive or negative, offers us a way to see things differently. Most of us will bemoan how new developments are ruining us, but the real winners are the ones who make art out of it.
I'm not saying this is a great movie. I'm just saying, it happened to hit the spot on that particular night, with that particular audience, and it's been a while since I've seen that happen.
If you like this, would you mind sharing it?