SCREEN ACTING Classes for BEGINNERS – Book Now
I am offering screen-acting workshops for actors who are new to working in front of a camera. This is ideal for performers who have worked predominantly on the stage and are looking to be more comfortable and confident with a lens bearing down on them. Also perfect for new graduates looking to learn about working on camera.
This class will be VERY PRACTICAL.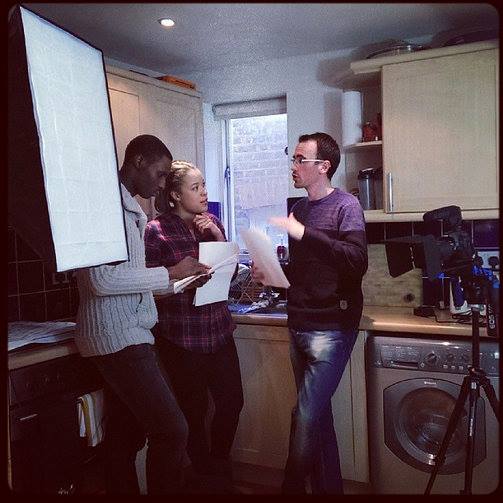 Prior to working with me, I will give you a written piece of monologue material for you to memorise. This will be the basis for what we work on during the class.
>– You will be filmed at numerous stages, the first being at the very beginning of the class. 
– You will see how your performance changes and grows as you get direction. 
– I will give you the tools to be more comfortable and at ease when on camera. 
– We'll watch material back as we work on it. 
– You'll get to take ALL of the rushes from filming on the day home with you. 
– Classes will be very personal; no more than 3 people per group. 
The Goal of the Workshop
To make screen acting less terrifying! To give you instant feedback on what is working and what is not working, in a friendly and creative environment.
Who am I?
I'm Daniel Johnson. I've been writing and directing short films for fifteen years; I am one of the leading creators of showreels from scratch for actors in the UK, with clients from all around Europe.
Here is me talking about acting and showreels:
DETAILS:
Workshop Length: 2 Hours.
Cost: £20.
One Day Only: Sunday 18th October 2015
To Enquire, email:
dj@danieljohnsonfilms.co.uk
If you like this, would you mind sharing it?