A Guide For New Graduates When Considering a Showreel From Scratch
If you've recently graduated or are just about to, then you've probably considered a showreel from scratch, and you've either thought 'yes I need one' or 'no, they look fake and what I really need is to get material from real projects'.
Both points of view are valid.
In an ideal world the showreel from scratch wouldn't exist as a concept. You'd do a bunch of student films and independent shorts and then you'd have a ton of great footage. But that's never how it works and here's why:
The director on your first student film was so concerned with getting the zombie attack done right that he forgot to give you any direction. And then you did a short film with a really great concept, and a really great camera, but your acting was terrible because you were nervous. And then you did one more short film, that you REALLY loved and you gave the performance of a lifetime but now it's two years later and the director says "it's still in grading, check back next year."
So then it dawns on you that a few years have passed and you want to have some acting on record before all your wrinkles set in.
So you finally consider a showreel from scratch. And hey if at this point you're still thinking you don't want to pay out for a 'from scratch' reel then you're entirely justified and in many ways I don't blame you but if you're still interested then read on, because you have some decisions to make.
What Kind of Actor Are You?
You need to decide what your career is about and what kind of reel you want to have. There are companies out there who have slick production value and can put a camera on a crane and have you looking like a movie star, and there are companies that can film you in a castle wearing stuff from the 1920's and if you want a reel like either of those examples I can give you the contact details of people who can do it.
If you want to work with me, I do things a little differently. What I excel at is the subtle, nuanced scenes, that are really about what two characters do in a close-up. For me, a good showreel scene is a very simple thing; it's essentially your character and another character in conflict. And that's true whether it's drama or comedy. We want to see the truth of a moment between two human beings. That's what I am for every time.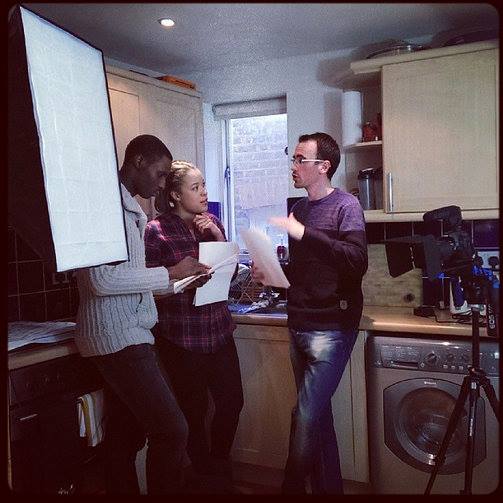 There are companies that will create demo reels for every type of performer. If you want to have swords in your reel and wear body armour then there are people who can do that and you can source them out.
What Showreel Company Should You Work With? 
Whoever you go with, it's essential you meet them first. If a showreel company refuses to meet you before you work together, I highly recommend you don't work with them. I've heard too many stories of actors turning up to shoots with disinterested, distracted directors and frankly you need to avoid those guys.
Creativity and collaboration are very personal and you need to meet who you work with first. I don't take on every client that comes my way — because sometimes the vibe is off – you must know what I mean because for every creative person there are people who you gel with and people who you don't and you need to seek out the ones whose way of working resonates with your own.
What Material Should You Use? 
I have always had strong views when it comes to what a showreel from scratch should be. For me, every scene should be original and written purposefully for YOU. When you get a showreel with me I write every single word and I have done since the day I started.
I don't think you should be using scenes from stuff that's already on TV. For one, it's illegal, and secondly, it's gonna suck real bad. Your showreel should involve scenes that are shaped precisely around your acting abilities – you're showcasing who you are and what you can do. To grab a scene from 'Casualty' or to steal your favourite moments from 'Groundhog Day' is not going to do you justice, and it's a real turn off for casting directors.
So I'd say; use original material by someone who has a proven track record of being able to write. If you like any of the scenes on this page, you can be comfortable in the fact that I wrote every word and I'd be doing the same for you.
Additional Advice
The Complete Guide to Acting Showreels
11 Tips for a Memorable Acting Showreel
How Spotlight Making Showreel Uploads Free Changed Everything
Why Your Acting Showreel is NOT the Place to Show Versatility

Information on my Acting Showreels Service
Email Me: dj@danieljohnsonfilms.co.uk
Twitter: @DanielJohnsonUK
If you like this, would you mind sharing it?