An Afternoon with Brooklyn-based Headshot Photographer ALEXANDRA TURSHEN
I said, "let's meet up for coffee." She said, "no, let's shoot those headshots."
The she I refer to is Alexandra Turshen, of Prospect Photography, based in Brookyln, New York. And her demand that we shoot the pictures should not be mistaken for impatience, it's that she knows I hate having my picture taken and she knows that if we delay it might never happen.
That's the thing about Alexandra, she knows when you're nervous, or insecure, and she knows how to break you out of it.
Alexandra is also an extremely talented actress, which helps to explain her unique take on headshots, which I will delve into shortly. I met her a year ago; and within days I had written a role for her in a comedy sketch, which we shot the following week.
Over the proceeding year we'd often touch base; noting the striking similarities between her business, Prospect Photography, and my endeavour of creating showreels from scratch for actors. We're similar because we both value truth in our work, subtlety. When creating showreels, I tend to favour the small, truthful moments, rather than big dramatic arguments and emotions. There's a similar philosophy behind Alex's work – she is able to capture her subject's true character and personality.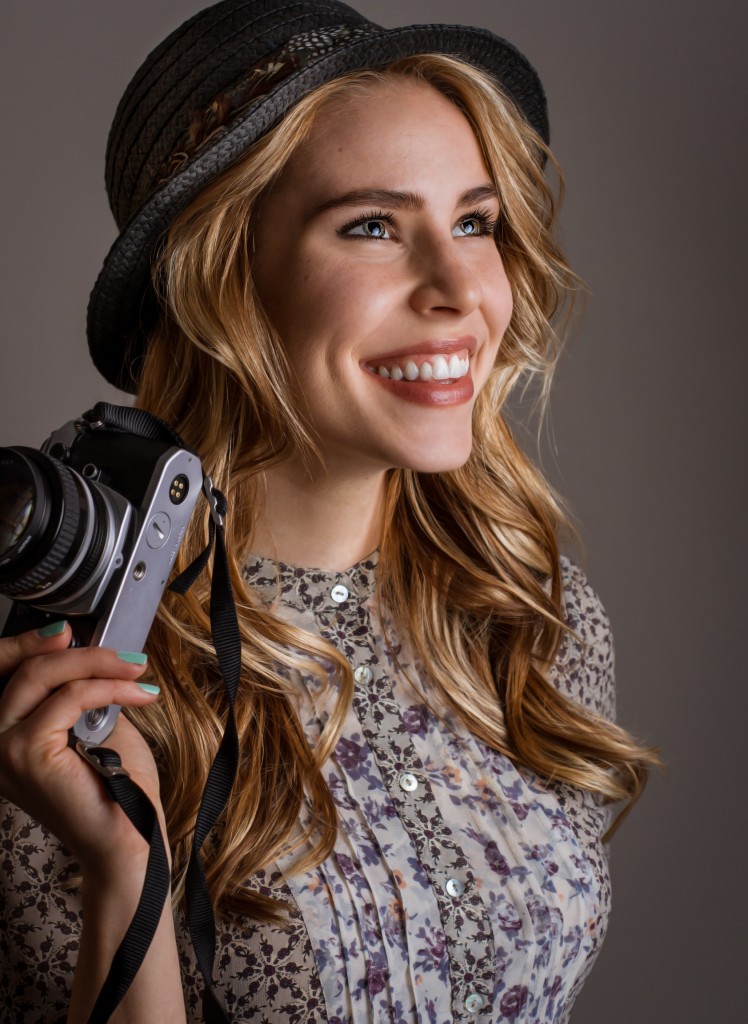 " I truly love being behind the camera cause I get to really see who is in front of me. You don't often get that kind of permission to stare deeply into stranger's eyes, haha. But mostly I just love actors. I love talking to actors and hearing about their lives, their successes, their struggles… I get it. I have those stories too. We're a special breed of people and I love giving my clients a platform to be themselves and give it all to the camera. If I can eliminate the stress of "the dreaded headshot session" and catch them having fun getting to be themselves, I'm happy."
-Alexandra Turshen. 
Here are a few of her recent headshots that I like:
Prospect Photography have been quietly building a reputation in recent years as one of the top companies for actor headshots in New York. Her down to earth style adds a feeling of fun and casualness to the shoots — something that was essential for my shoot as I am all of the things that make for bad photos: awkward, a writer, self-conscious.
My guard was up at first. When Alex said things like "we're just playing around," and "I'm just trying things out", I was onto her — these are just the types of things I say to actors when I want them to stop over-acting. As we continued, I tried my hardest to remain difficult (read: English) and self-conscious (my specialty), yet she genuinely made me forget myself.
I agreed to do a shoot with Alex because I was intrigued by her process. There is a freshness and honesty to her work that I struggle to find in headshots generally. Many casting directors and filmmakers will agree with me. What we see in a picture is often not what walks into the casting room – meaning wasted time for everyone. I asked Alex about this – and it was one of the things that led her to begin taking headshots.
"The super lit, super retouched, glamorous style didn't really appeal to me, but that's what I saw going on around me, and that's what I used for a while. I think it's spill-over from the modeling world… but I'm not a model. Whenever I walked into the casting room, there was sometimes a "is that her?" moment behind the casting table. We're not lit like that when we walk through those doors. In fact, we're lucky if we're lit at all!"
At the time of writing — Alexandra's fees are markedly cheaper than most of her industry peers. She explained to me that it's because she knows what it's like to be in her clients position – she thinks actors should be spending their money on classes and books and all the other things that an actor needs to grow as an artist.
The headshot is just one element of that, and she keeps the prices as low as she can. She said "I'd do it for free if I could" and I genuinely believe her. Another time we met up for a coffee; she asked me to meet her at Adorama, which I did — and we ended up staying there for forty minutes as she asked them a bunch of questions about camera gear and lighting (far too technical for me, I didn't understand any of it).
What makes Alex stand out is her passion for every single photograph she takes – and I think it shows in the work.
For readers of this article, Alex is discounting her full headshot package by 20% (this offer expires at the end of May 2014). This means that what she usually does for $380 she's offering for $300.
If you're an actor in New York City, I recommend you jump on the opportunity. Yes, I have some bias – Alex is a friend, but it's a friendship based on a huge belief in what she does (as an actor, too! You're a director? HIRE HER!)
You can visit her site at: prospectphotography.net
Email Alexandra: alex@prospectphotography.net.
If you like this, would you mind sharing it?