Emilie and New York City
Words By Daniel Johnson
Narrated By Eden Marryshow
Starring Chelsea Watts
I'm back.
In New York City.
And everything reminds me of, her.
Her in Washington Square.
Her in Central Park.
Smoking on the fire escape.
Coffee in Cafe Lalo.
Smiling in Chinatown.
She's everywhere.
We met on Ditmars Boulevard, Queens.
I was asking her for directions to some place,
I don't even remember where.
But I just knew,
I knew right then,
She was going to be important in my life.
She'd be an important part of my life. 
We kissed in Times Square.
We ran down 5th Avenue.
We went hunting for locations from 'You've Got Mail' and 'The Apartment'.
And everything was just….great, for a while.
You spend a lifetime looking for a thing that doesn't exist.
And then.. you find it.
And then I was in Chelsea,
and she happened to be in Chelsea, too.
Kissing another guy.
There were excuses.
Justifications.
Accusations.
So then, y'know.
We were finished.
And then I left town.
And I heard she left town too.
New York was just this place where we both existed for a while.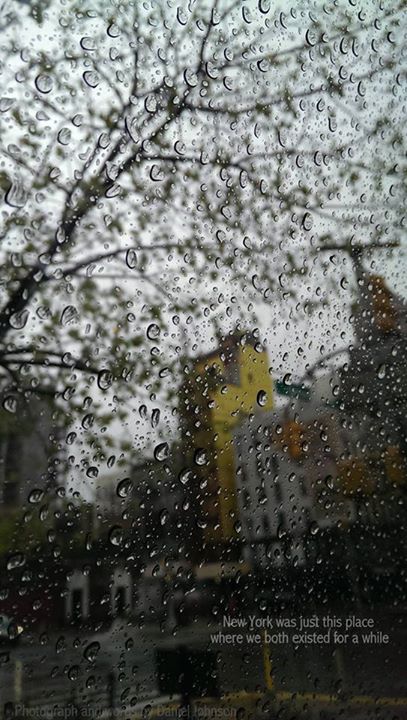 Days went by,
Years went by.
I heard she moved back into town,
And she got back with that dude again—
It didn't work out.
A couple more years went by.
The reasons, they piled up on top of each other,
Day after day until it became apparent:
I needed to come back home.
Every.
Single.
Place.
In Manhattan.
Is just a reminder of her.
Who she is,
Who she was,
What we were.
Every Thursday night was Angelika night.
We'd see great movies,
Bad movies.
It was the greatest cinema in New York City
And now it's just another ghost.
I haven't seen her in so long
I want to see her but
Do I want to see her?
Was any of it real?
Did any of it exist?
I romanticize it but
She was seeing that other guy, y'know?
She didn't keep in touch.
Why am I so attached,
To some girl,
Who's done such a great job,
Of not wanting to know me,
For so long?
That's why
I'm gonna take care of all the things I've gotta take care of,
Then get the hell out of this city.
And then there she was.
I've always regretted how it ended.
I don't know how it could have ended any other way.
It was all a mess, y'know?
Arguments.
Stupid texts.
Fights.
And I dunno.
I don't even remember the details.
I just know she is walking towards me,
And I'm going to say,
"Hello."
If you like this, would you mind sharing it?