Sally the Life Coach Web-Series Now Released!
I am very excited that my comedy web-series 'Sally the Life Coach' has now been released! This is by far the most fun I've ever had on a project, and I am hugely grateful for the immensely talented people who agreed to be a part of it.
Not that anybody doubted the talent of the award-winning Natalie Gumede, but I am excited that people get to see her take on a character as unusual as Sally. It's a lot different to what she has done before, but of course, she absolutely nails it!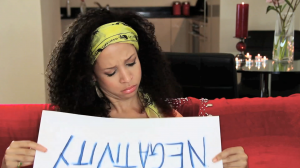 There are so many great actors in this web-series, I feel extremely lucky! Stephen Mitchell is one of the funniest actors I know. I am really hopeful that this series will help him get the exposure he deserves. Same goes for William Hartley, a hilarious actor who I have known for many years – he's been a part of and created some of the best comedy around (look up 'Clever Peter') but the world needs more of him!
Same for Tony Craig, a guy who is known mostly as a TV presenter, but is truly engaging on screen! He doesn't appear until episode 3 of this series but when he does, HA. You have never seen anything like his character Jay Love!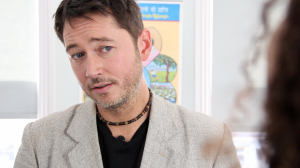 And then there's Elizabeth Guterbock. Her role in this is small but she really shines, and manages to sneakily get some of the biggest laughs of the series.
I am also excited by the music of Jasmin Rodgman. She created music that not only fits the tone of the piece, but manages to hugely enhance the humour. A lot of things that are (hopefully) funny, are created by and improved by her music.
I am very proud of 'Sally the Life Coach' and I hope you can take the time to watch it.
You can now watch all four episodes at http://sallythelifecoach.com/.
If you like this, would you mind sharing it?