Showreels from Scratch Reel, Summer 2015
My favourite comedian, Louis CK, develops a whole new comedy hour every year. Even if some jokes are absolutely killing it, he ditches them – and starts completely from scratch every single year.
I love that. An artist committed to originality every single time.
And that's what I endeavour to do every time I upload new clips from my showreel service. There are some scenes that I did 2012-2014 that I am really proud of, and I think are often my best work. BUT, my goal is to do it the Louis CK way, to always focus on the new.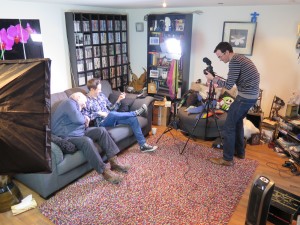 Photograph by Simon Nicholas
Therefore, everything you see in the video below is from 2015, with one exception. And that one exception I am allowing because the actress's showreel is only going public now, in April 2015, so it seems okay to me – it has never been seen before!
Hope you like what you see. It's funny, writing so many scenes – there was a point when it left me feeling a little fatigued, but now I am loving it. I have to work harder each time, to keep them fresh, to not keep writing, y'know, the same old break-up scene again and again.
There are some great actors on show here, and some scripts that I'm really proud of.
Email Me: dj@danieljohnsonfilms.co.uk
Follow Daniel Johnson On Twitter.
If you like this, would you mind sharing it?