Actor Showreel Production from Scratch
What I do: I produce showreels from scratch for actors.
What I don't do: presenter showreels, dancer showreels, singer showreels etc.
The purpose of the showreels: To put you in a position where you are more readily castable.
How I create a showreel: I meet with you in person to discuss the reel. If you live far away from London, we can Skype.
I get to know you. I get to know what you want to achieve. I figure out your casting type along with you.
What I mean by Casting Type: I don't mean it in the strict sense that many others define it, like "East London Mum" or "Gangster type character." What I mean is a lot more personal. I want to know who you are and what suits you.
I write the scenes: They won't be passed over to some other guy and they won't be taken from the TV. I will be crafting unique scenes, for you.
We film your showreel: We set aside a day and I direct you.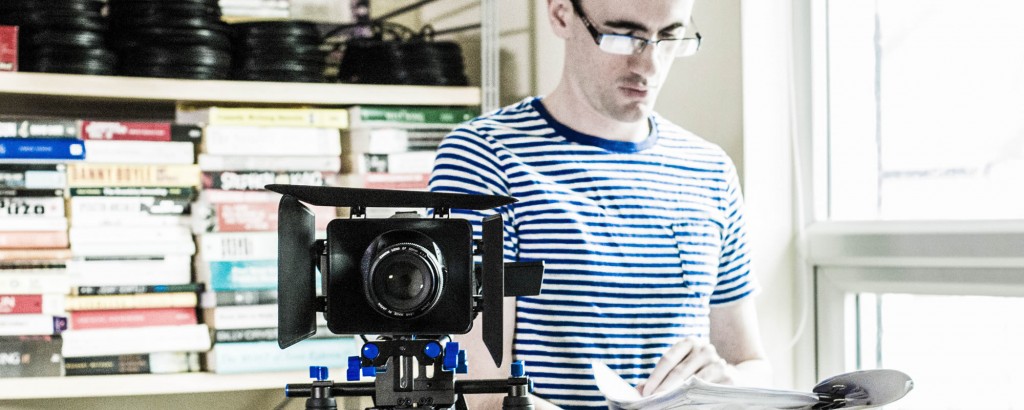 How I Direct: We run the lines together over a cup of tea, then you rehearse with the other actor – at which point I begin dropping in a few directions and ideas. Then we block it out for camera. Then when everyone is comfortable, I shoot.
My Directing Style: Is personable. I'm on your side. You won't be left in the wilderness trying to figure out how to perform on screen. I am there to direct you like I would in any other project. My goal is that you are comfortable and that you have a strong understanding of the written material.
The overall goal: I want actors to be confident when sending their showreel out into the world. Too many actors spend too much time making-do with a mish-mash of short film/student footage that doesn't represent them.
My style is simple. No fireworks, I just write good scenes, and then I direct you, and then I edit your reel.
Here are two showreel examples:
Virginia Lee.

Aimee Barrett, filmed in March 2014. This material is all from scratch. In early 2016 we're planning to edit her new showreel, made entirely of footage from TV work. 

For more info and examples, check out my Showreels from Scratch Page. 
If you like this, would you mind sharing it?