Here are some clips from showreels I have recently created – these are some of my favourites because they are a little more experimental, yet do a great job of showing castability.
Creating material from scratch is a big responsibility, but it's also a great opportunity. There was a period a few years ago when I was in danger of becoming too predictable – a trend first noticed by a couple of close friends who said to me, "you always have a break up scene, and a family argument set in a kitchen". And while they were joking, they also had a point.
It's tricky because break-ups and arguments are used for a reason. In a showreel, much like in a soap, they are a great way to cut to the action quickly. They're relatable and they show how an actor handles conflict.
That being said, the examples below show me breaking away from that type of writing to explore other areas.
When I met with Virginia Lee, who you see in the first scene, we talked about how we didn't want to get trapped in the 'pretty and blonde' bracket – there's a lot more to Virginia and we wanted the reel to represent that. The scene (as it is on her showreel), begins with her getting ready for a party. At the opening of the scene, when the girls discuss what they're wearing – you could be forgiven for thinking this a shallow scene about how they look.
But then the bomb drops, and we see the bad news unravel right in that very moment– and we see how Virginia handles it. The flashbacks offer a romantic, if bittersweet edge to it. In thirty seconds, we get to see a lot of what Virginia has in her toolbox, making it a strong scene for a reel.
And then we have American actor Scott Coker, who gives a masterclass in subtle acting. I always gravitate towards the smaller, subtle moments – but when Scott started doing his thing, I had a moment of thinking "is this enough? is he doing too little?" I quickly realised it was perfect – we get to witness the breakdown of the relationship between two people who have stuck together despite a lack of trust, which is now coming to the fore.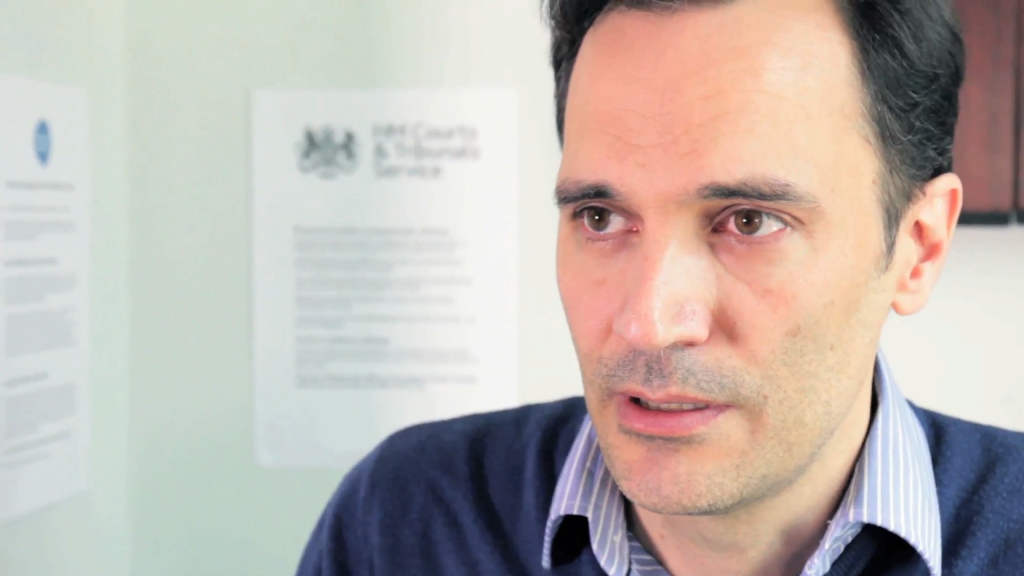 What follows is, I suppose you would say, a rom-com scene, which I wrote for actor Scott McGarrick. Not only have I now written hundreds of rom-comesque scenes for reels, it was also my go-to genre in my own filmmaking – which on the one hand makes me quite good at it but also presents the challenge of having to work hard to keep it fresh and honest.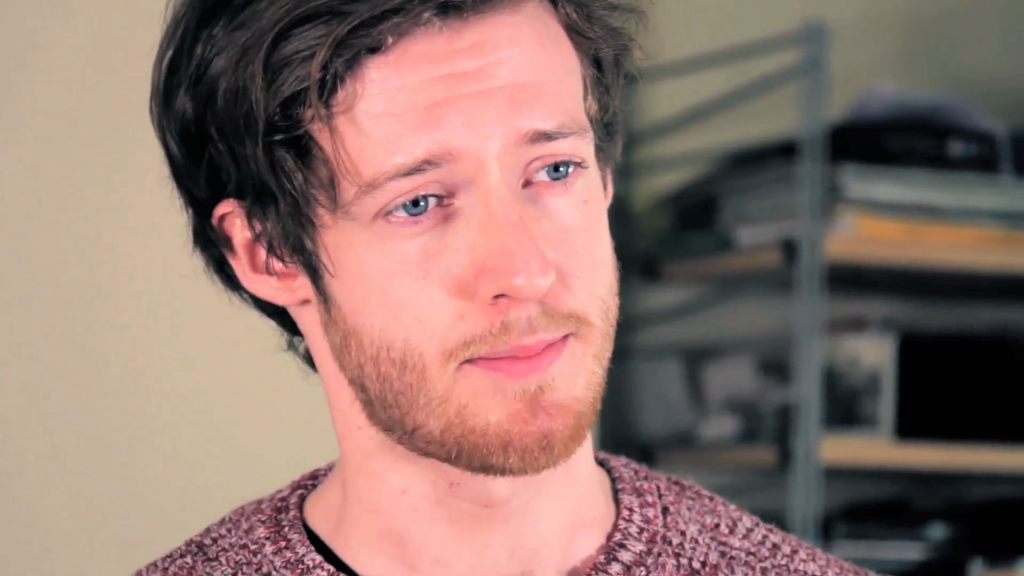 Scott is a great actor with a bit of the Hugh Grant about him, and I wanted to honour that but also add an extra layer to it. What I wrote was a more combative scene where he's pushing the girl past her comfort zone – not letting his friend off the hook with just saying 'I'm not attracted to you,' which makes for a fun scene.
Although the dualogues are an essential part of creating showreels, I also like to find ways to work with actors individually. I ditched the idea of monologues many years ago, because I just don't think they work for the screen – there's something false about the whole concept.
Instead, I tried the concept of having a character in an interrogation type scene. Tricky business, because showreel makers have been shooting terrible interrogation scenes for years (you must've seen them, set in drama studios with moody lighting and horrid overacting) – but the scene I created with Natasha Stone has kind of changed how I do everything.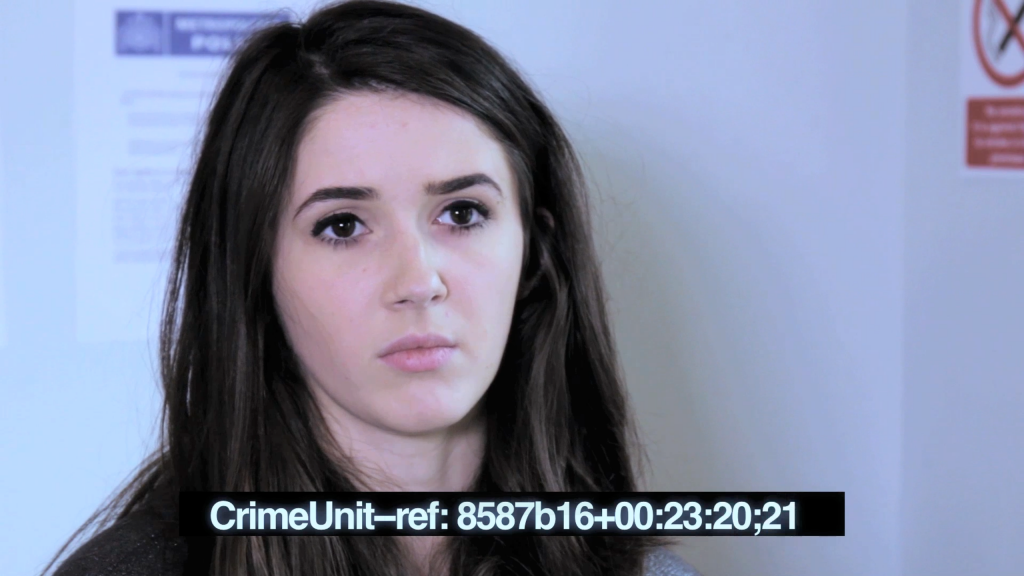 When I first shot some material with Natasha – it didn't quite work. It was partly to do with Natasha's lack of screen experience – or at least, that was the excuse I clung to at first; but then I also realised another problem, I'd miscast her. So we tried something different.
A simple set up; I sit off camera and interview Natasha. A page of it was scripted, and then we improvised.
We did a few takes but the one I ended up using was a solid five minute take that feels completely real. Natasha absolutely nailed it and was convincingly truthful throughout.
Now it's a scene that I show to everyone. When I agreed to shoot showreels for the Guildhall School of Music & Drama, it was the first thing I showed them; and I'll be doing scenes in a similar format for them this summer. Funny how things work out.
The boxing scene is in many ways similar to the scene with Virginia in that it utilises flashbacks, this time to a dream he'd had the previous night. The scene in the therapists office shows James's casting — and the flashbacks show his physicality, which adds another dimension to his showreel.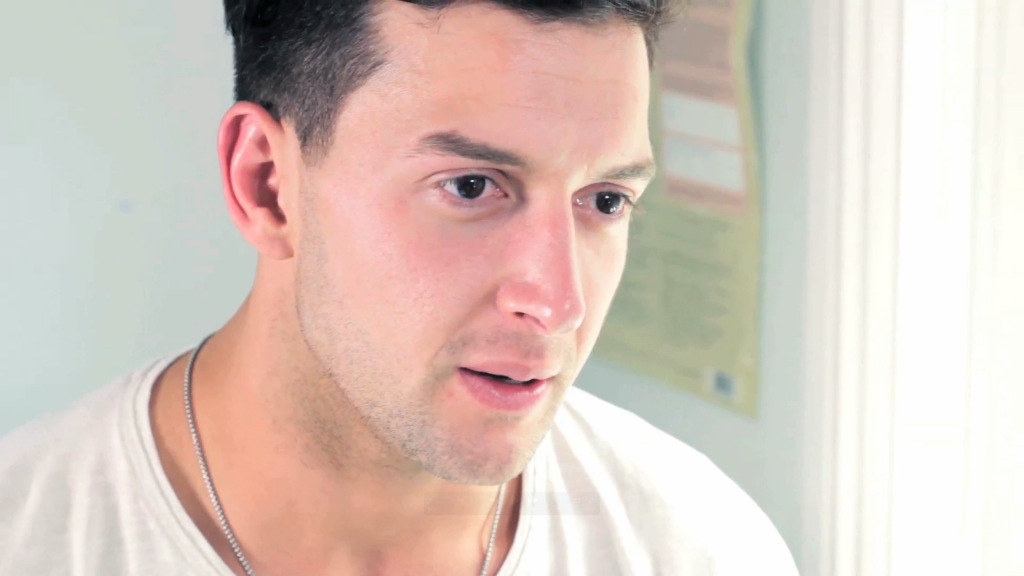 The spiritual scene with Jacqueline Kirwan and Dawn Skelton was a lot of fun. Jacqueline wanted to do something quirky and a bit absurd, that would also show her strength and harshness – which led me to the idea of a meditation expert with a ruthless streak.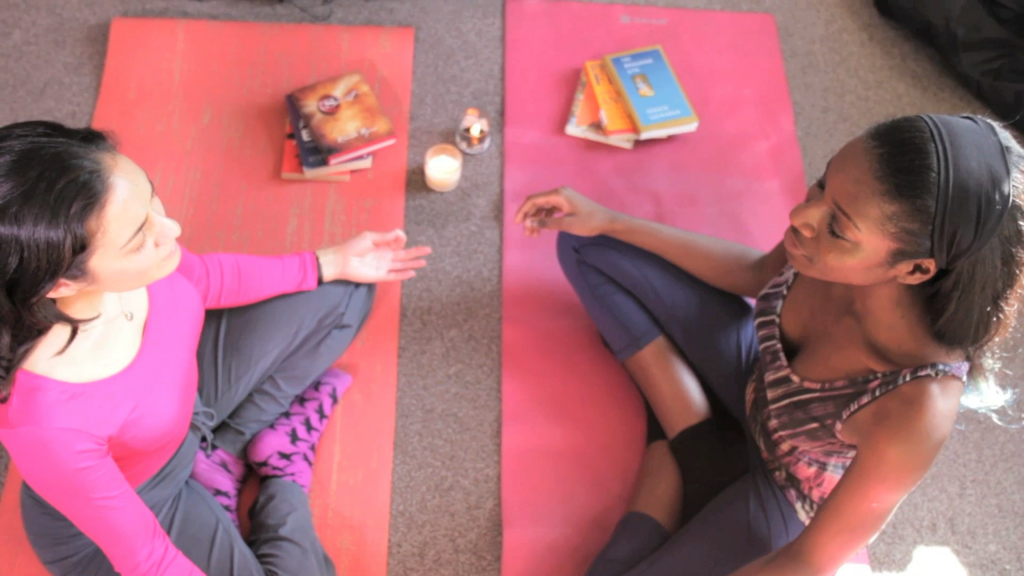 Finally we come back to James Evans and Virginia Lee who are now in a scene together, along with Charlotte Cracknell. Showreel scenes, more often than not, are between two people, and for good reason. But if scheduling and actor availability allows, sometimes it's good to add an extra player into the mix, which made for a good comedic set up in the final clip.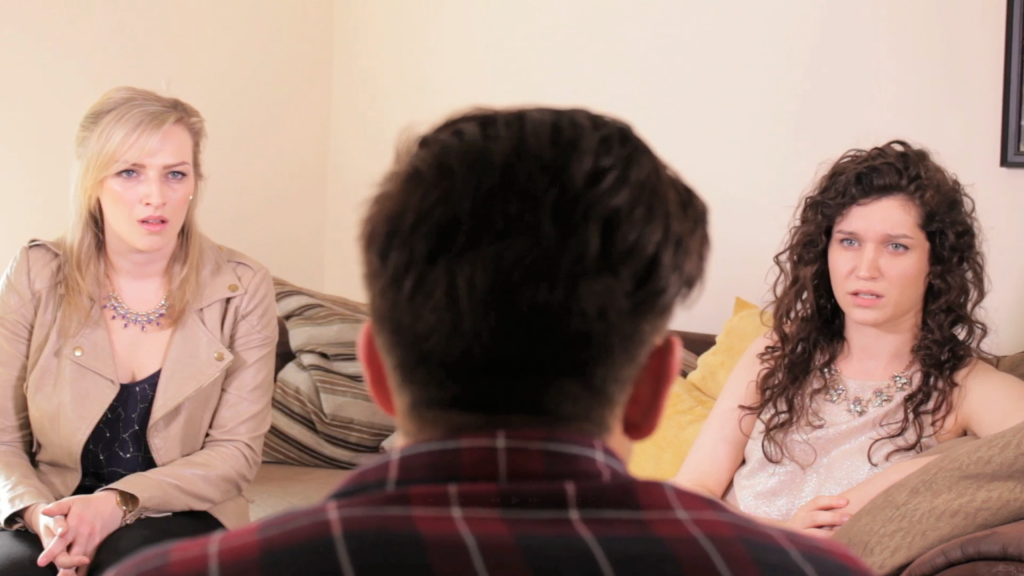 Thanks for watching!
Information about my Showreel Service.
Email Me: dj@danieljohnsonfilms.co.uk
Twitter: @DanielJohnsonUK