ACTORS! Monologue Filming for FREE, Monday 1st July Only!
On Monday 1st July I am offering to film monologues for actors, for free. It will be filmed from various angles and then edited together. You will receive the completed video within two weeks of filming, which you will be able to upload to YouTube or burn to DVD or, well; you can do whatever you want with it!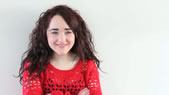 There's no catch, I will not be taking any money from you, and you will be free to use the video in any way you please. Unlike with my showreel service; it will be clear that these pieces are shot for this purpose. What I mean is, the videos will be all about the performance and showing people what you can do (rather than giving the illusion of being from a real project). If you don't have any showreel footage, or you are wanting something you can send to people when applying for jobs — this could be very useful for you!
I will be arranging 30 minute slots through Monday 1st July 2013. I'll have a tea or coffee ready for you when you arrive. Your job is to know your lines, and we'll film your monologue!
I'll offer help, directing wise, if you find it useful; but I am also more than happy to be just the camera man, allowing you to do precisely the performance you want to do.
I will not use the videos for my own purposes without your permission. So if you think we don't nail it on the day, then you've lost nothing! But I have directed over 50 projects; from short films, comedy sketches, corporate videos, etc; so hopefully I'll be able to film something that is useful for you!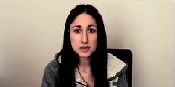 Why am I doing this? Because it's a fun way to meet actors, and in a more creative way than auditioning or meeting in a Starbucks, and you'll get something from it, that may prove helpful for you. And if not, you'll have met another director; and who knows if we'll collaborate further down the line!
If you would like to book a free monologue filming, please email me at dj@danieljohnsonfilms.co.uk. 
Please bear in mind that I will not be writing or supplying material for this, it is down to you to have picked your piece and learned your lines! Within the 30 minutes we will have time to rehearse a little before shooting!
I look forward to, hopefully, having a full day of fun filming!
If you like this, would you mind sharing it?