Ally McBeal Featuring Dawson Leery and President Bartlet
One night, last week, I awoke suddenly at 2.46am. Feeling that rare buzz of a genius idea popping into my head, I immediately noted it down.
It was only when a woke up properly, many hours later, that I saw my disastrous idea: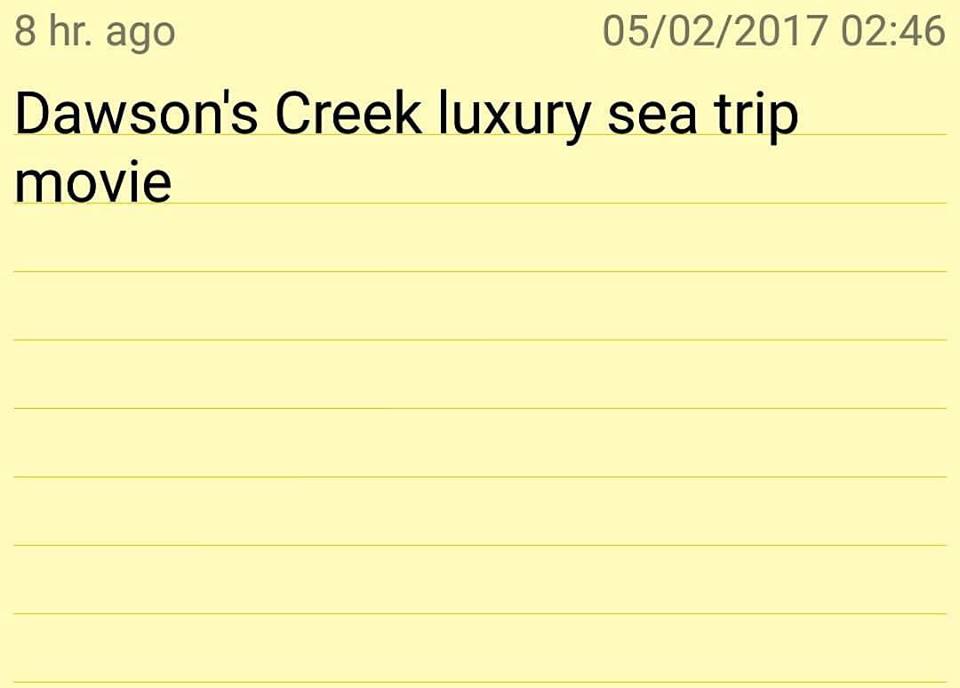 But as the days passed, I keep returning to the note, because it made me chuckle. And then, I couldn't help myself — I began writing scenes; with the characters of Dawson's Creek finding themselves on a luxury cruise-liner.
And then I thought my bizarre writing need was satiated.
But then I started thinking about other shows I'd loved in the late 90's. And I couldn't stop thinking about Ally McBeal.
And then, that got me to thinking of 'The West Wing'.
I had to put aside these thoughts to focus on the writing people actually pay me to do. Clients don't want to be waiting around while I'm fantasising about Ally McBeal and Dawson's Creek.
But as anyone on a deadline, staring directly at writers block will tell you — you crave the distractions. Below is that distraction— ten pages of epic nonsense, where Dawson Leery hires Ally McBeal to sue Joey Potter. With a special appearance from none other than The West Wing's President Bartlet.
Here goes!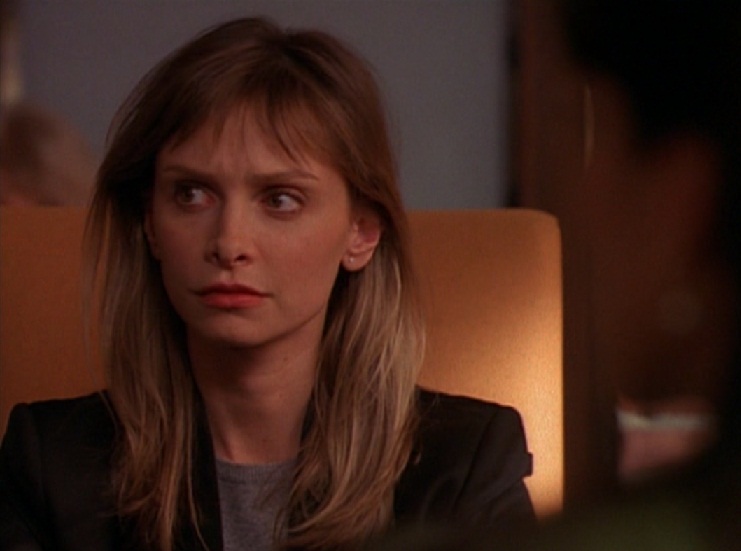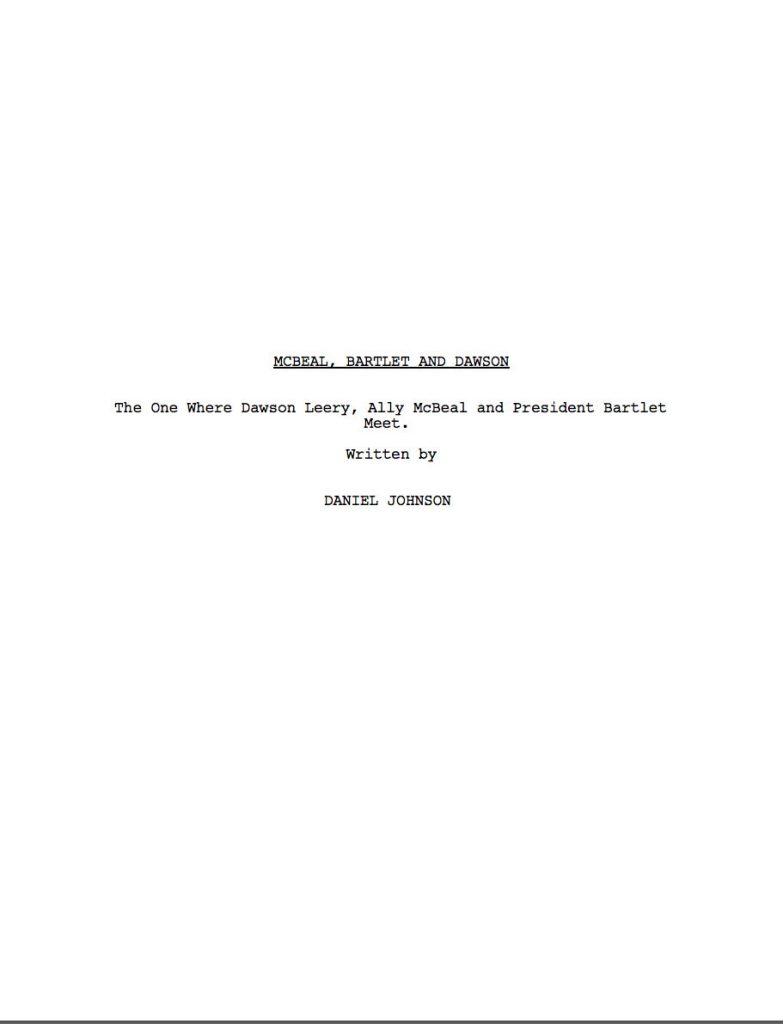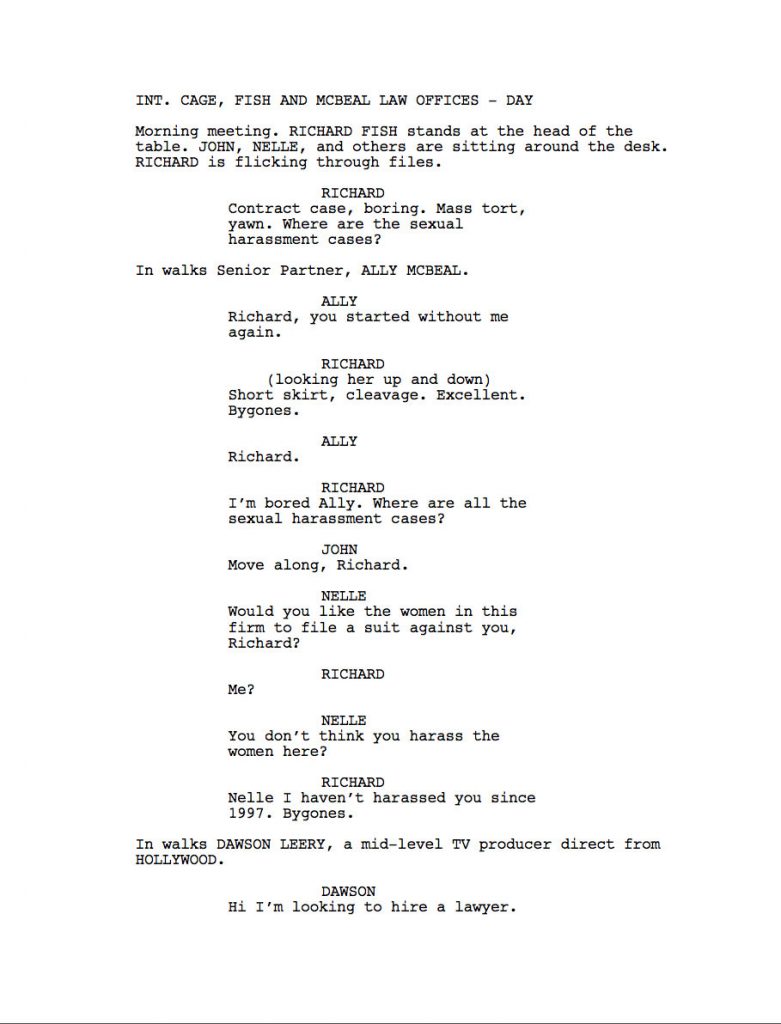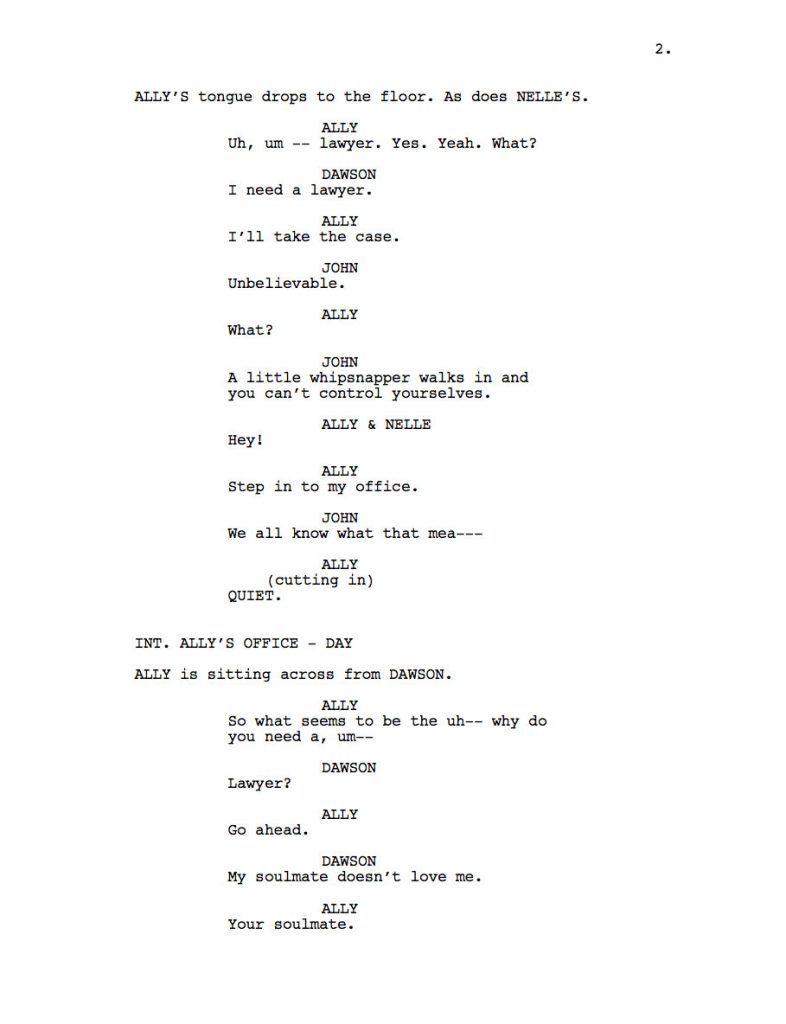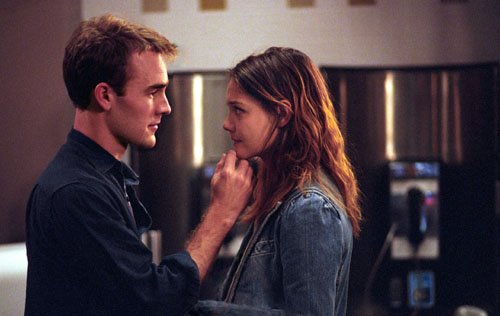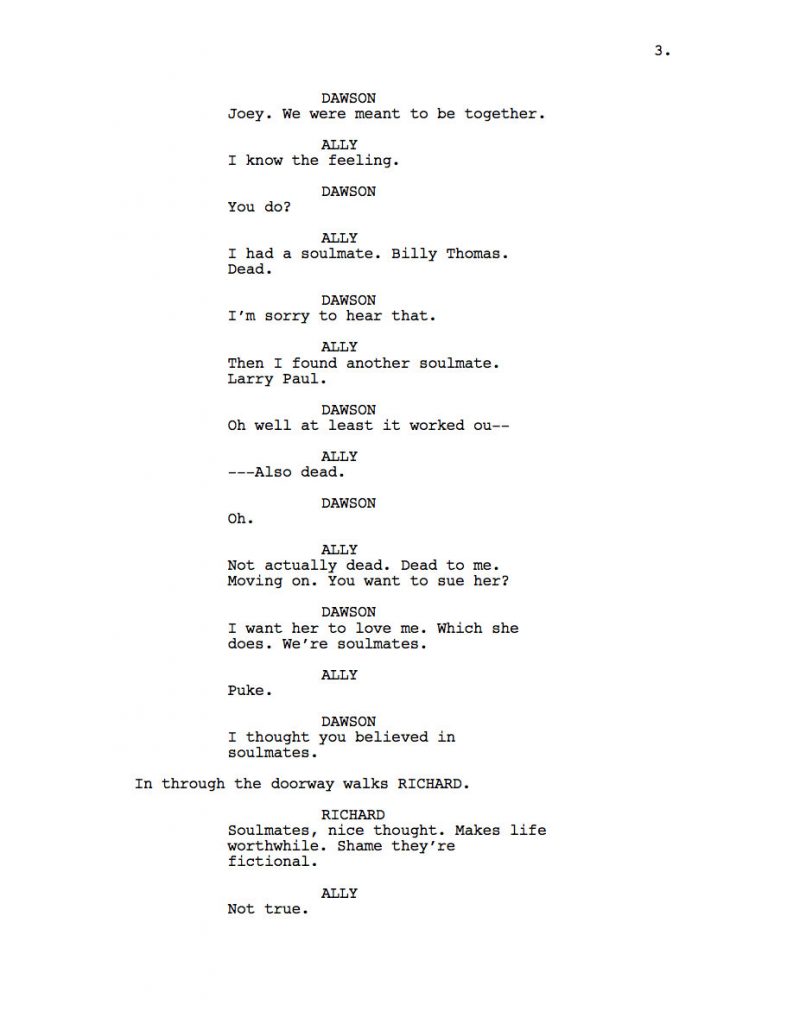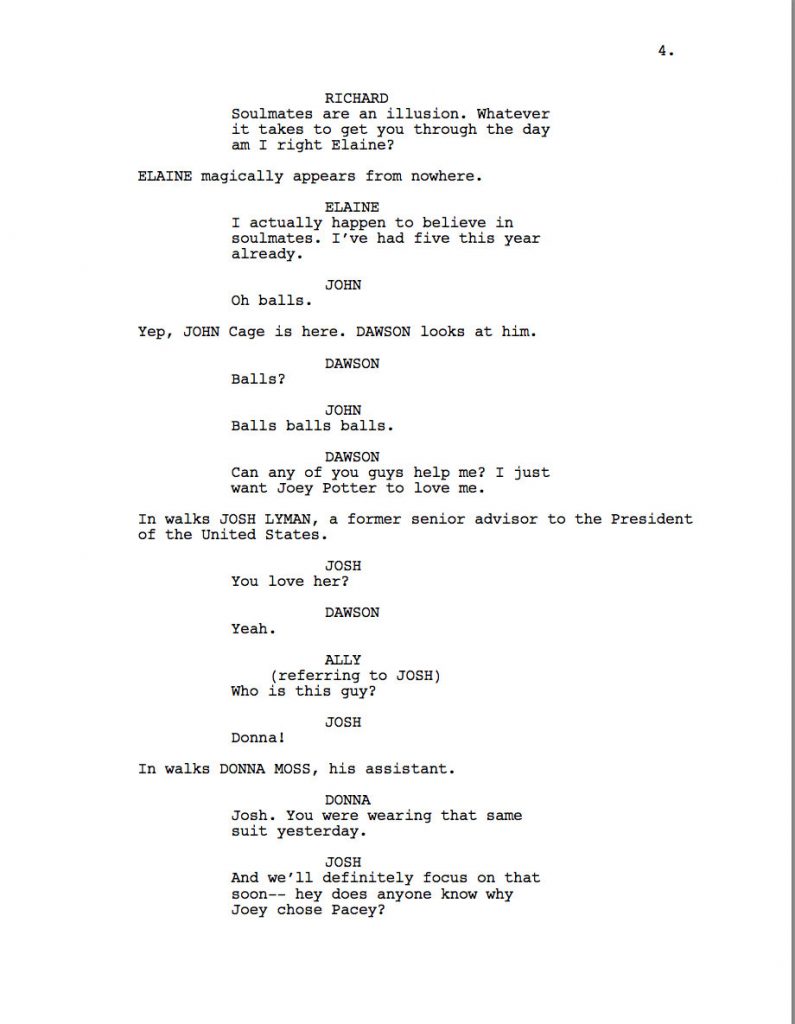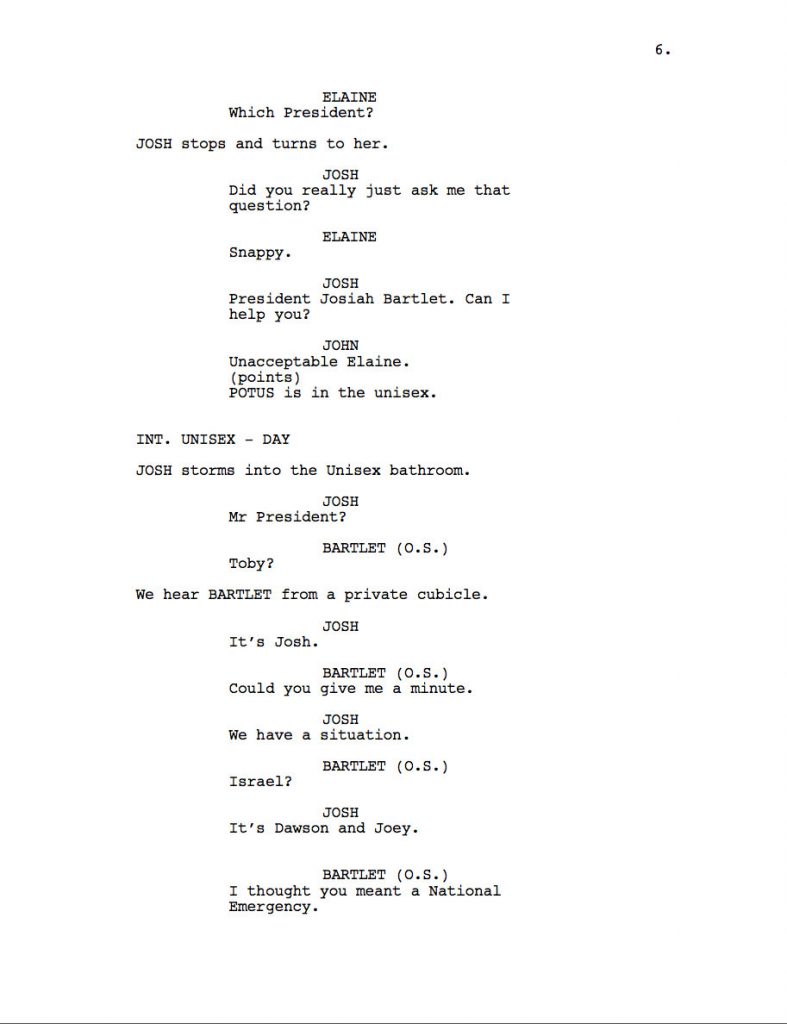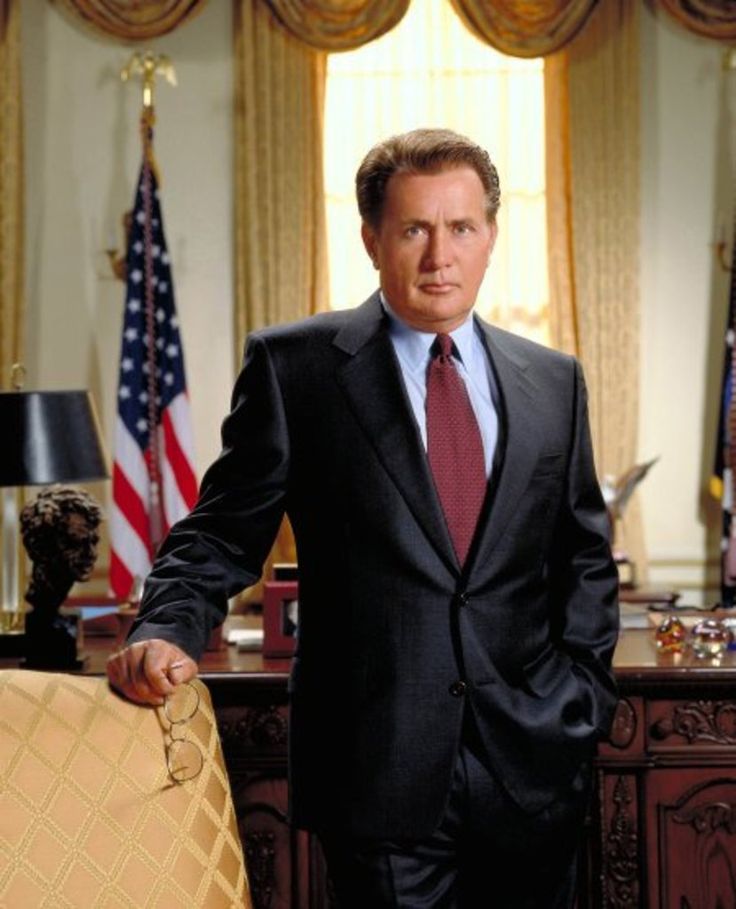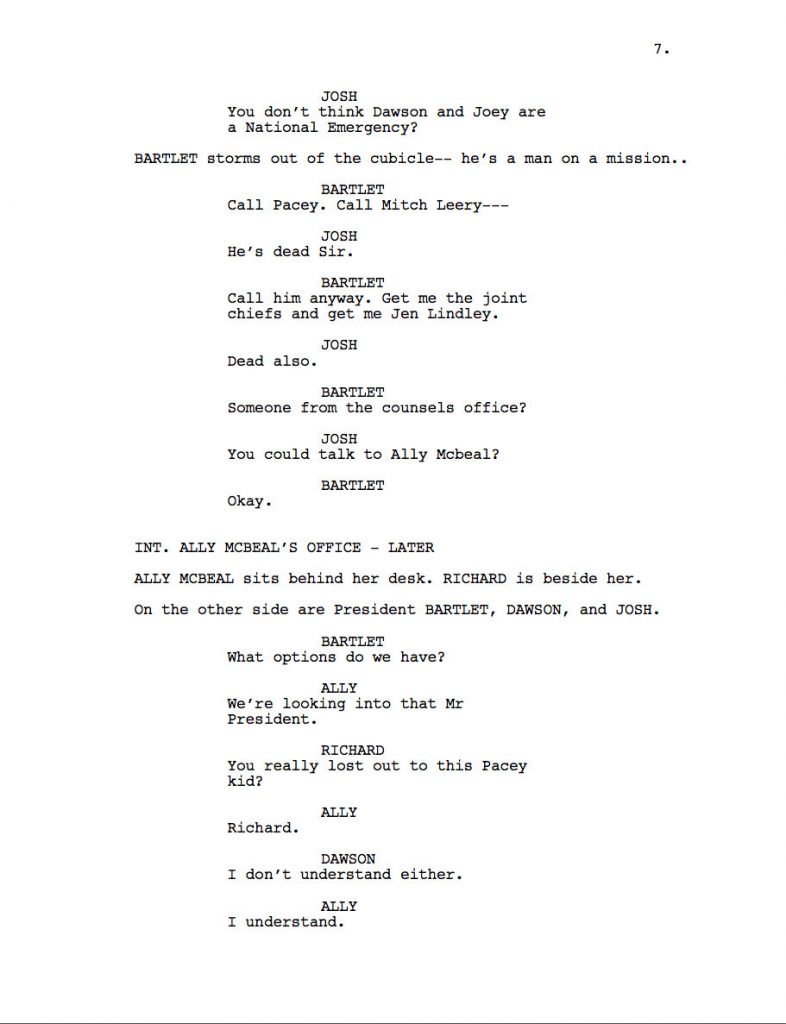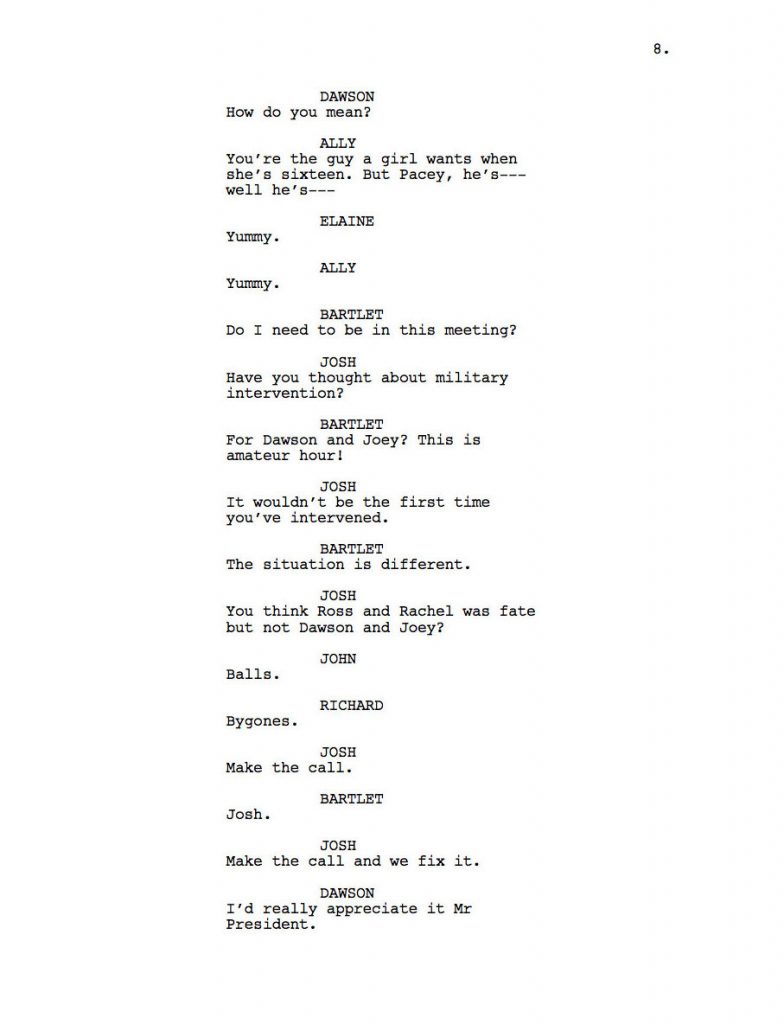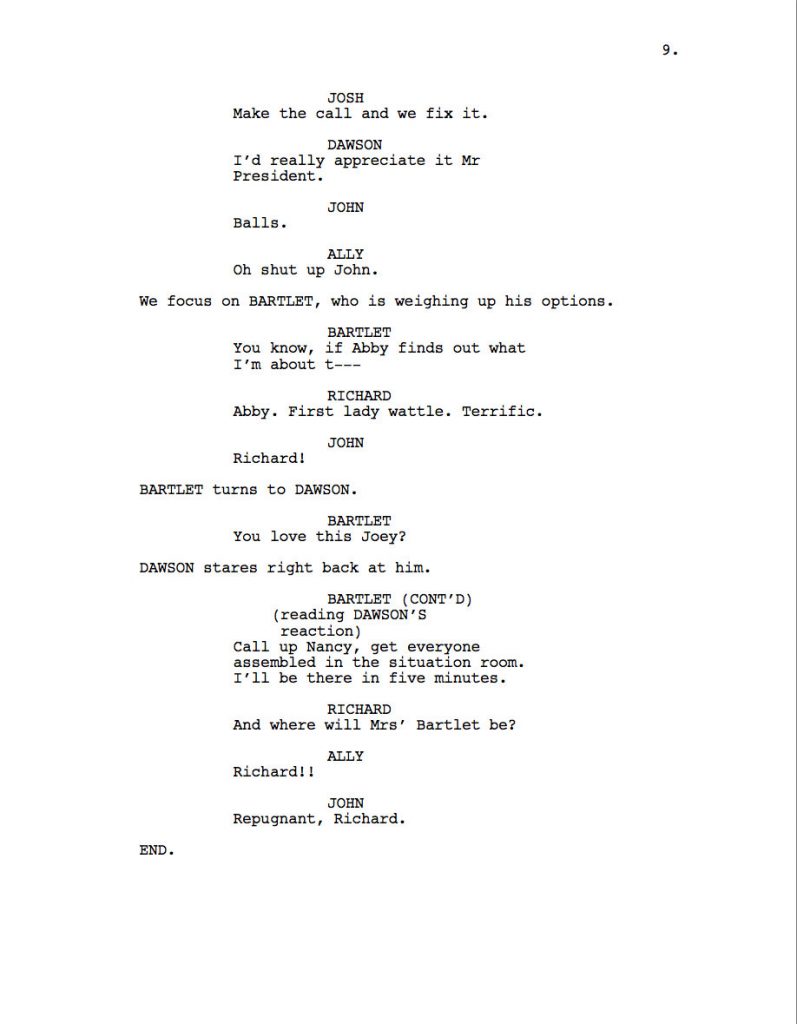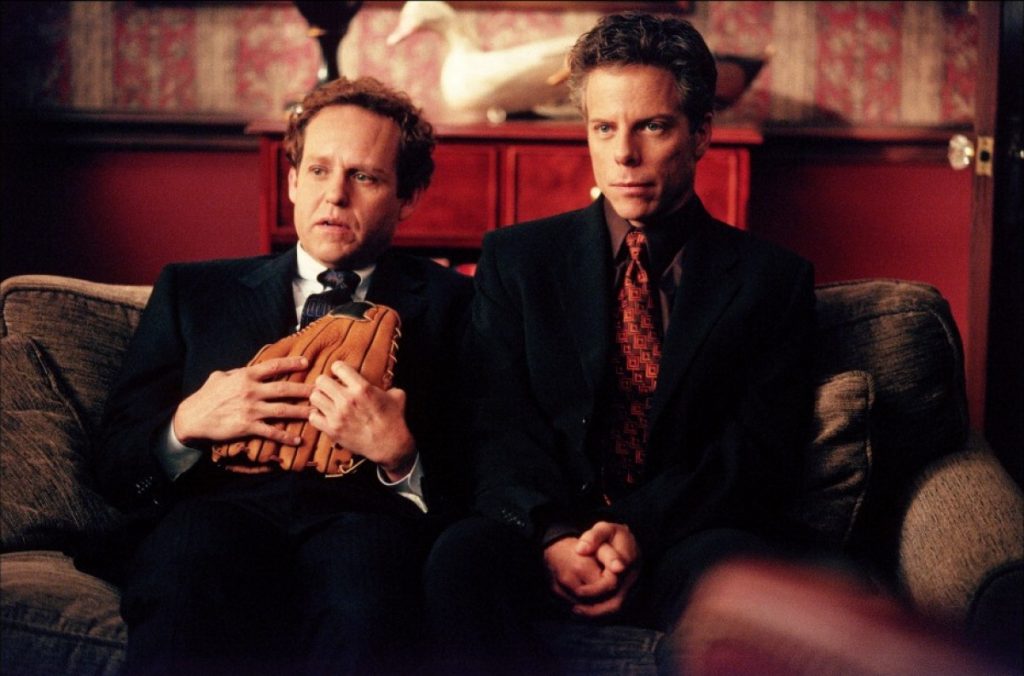 If you like this, would you mind sharing it?