East Street Mary and Dave – 1st TRAILER
As I mentioned previously, I'm in the midst of making a web-series about two Bruce Springsteen fanatics called Mary and Dave. Due to filming and editing, it's going to be a while until I can release the series but I have wanted everyone to meet these characters so badly that I had to put out a little teaser trailer.
Meet Mary (Debra Baker) and Dave (Stephen Mitchell).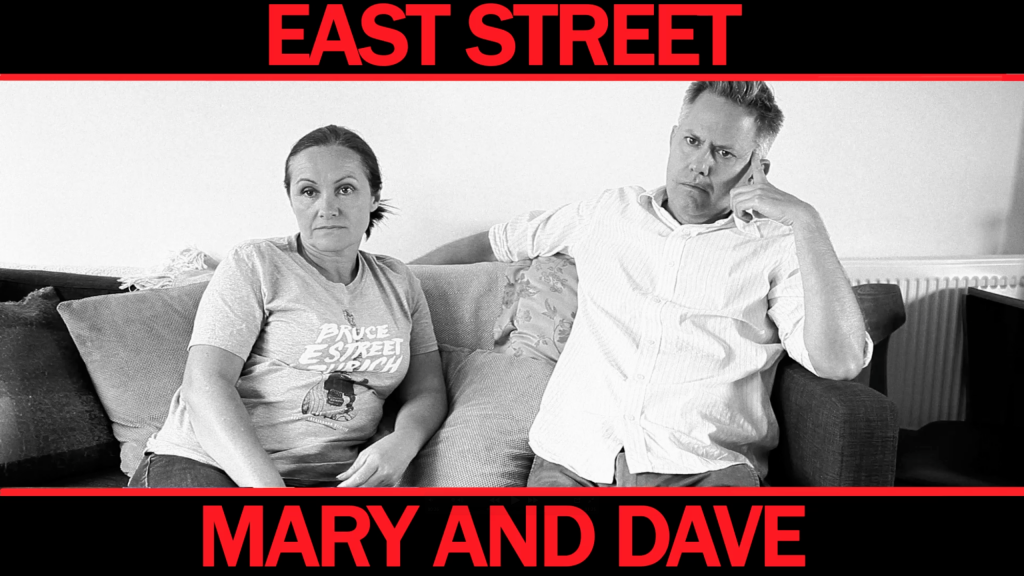 The trailer is below:
This is an entirely self-funded production. It's just me and a bunch of actors. No producer, no crew, no budget. So the only way this thing will market itself is if you share it. If you enjoy what you see, please spread the word.
If you like this, would you mind sharing it?