Introducing The Cast Of SALLY THE LIFE COACH
SALLY THE LIFE COACH is a new comedy web-series about a positive-thinking life coach, Sally (Natalie Gumede). We follow her through the difficult world of life-coaching, where her views on 'positivity' and happiness are seriously put to the test. 
This is a self-financed, fully independent project. My goal was to work with my favourite actors in the industry, people who are great fun to work with yet also extremely talented. This is the best cast I have ever worked with and I think we are creating something really special. We wrapped filming this week, and I am now excited to reveal the full cast!
NATALIE GUMEDE Is SALLY THE LIFE COACH.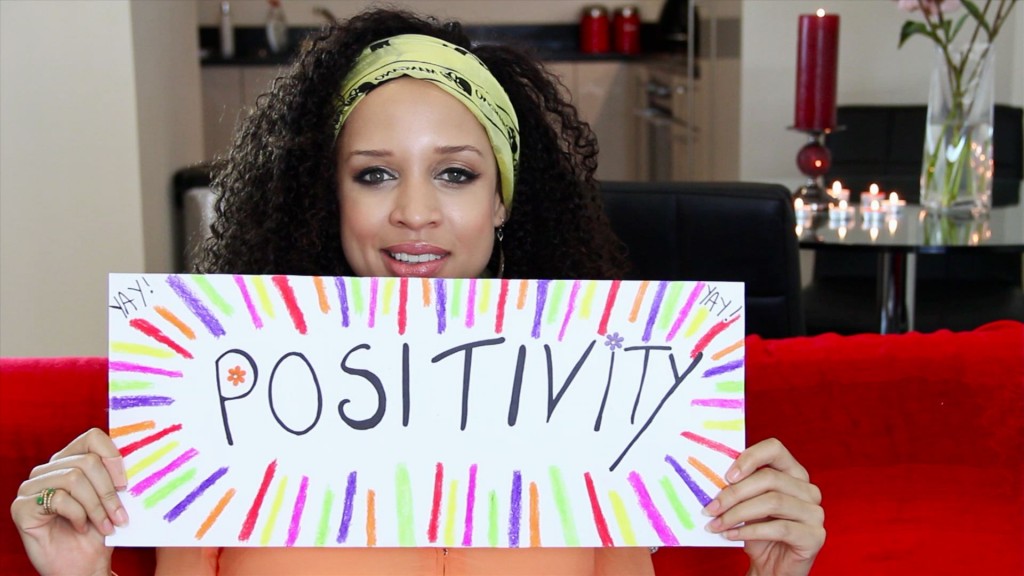 The title role is played by Natalie Gumede. After her award-winning stint as Kirsty in 'Coronation Street', I think people will love seeing her as Sally. It's a role that will once again see her labelled as 'crazy', but in a much different way!
She has the incredible ability to have you in hysterics one moment, and deeply moved the next — I've never seen anything like it. Her work in this web-series is a really special thing, she's the best actor I know and I can't wait till you see her as Sally.
TONY CRAIG As JAY LOVE, Life Coach & Leader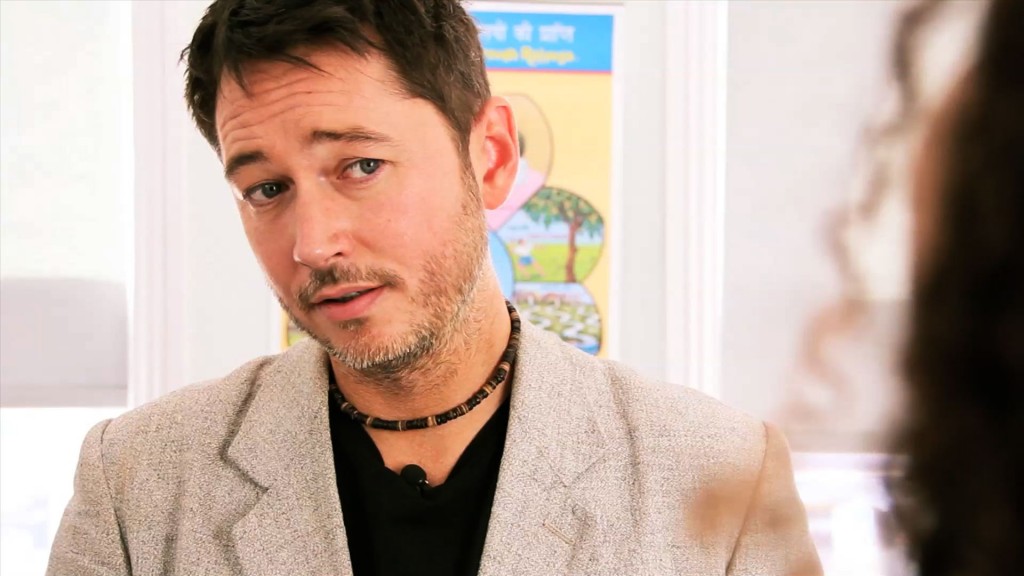 I have known Tony Craig for about six years – and we have talked many times about collaborating on a project. Finally, it happened! And Tony is HILARIOUS in this. He plays 'Jay Love', a life coach who believes LOVE is the answer to every question and the question to every answer.
Tony's varied career as both an actor and TV presenter make him the perfect JAY LOVE. We needed a certain comedic style and delivery which is hard to come by. Tony was the perfect choice.
STEVE MITCHELL As MIKE.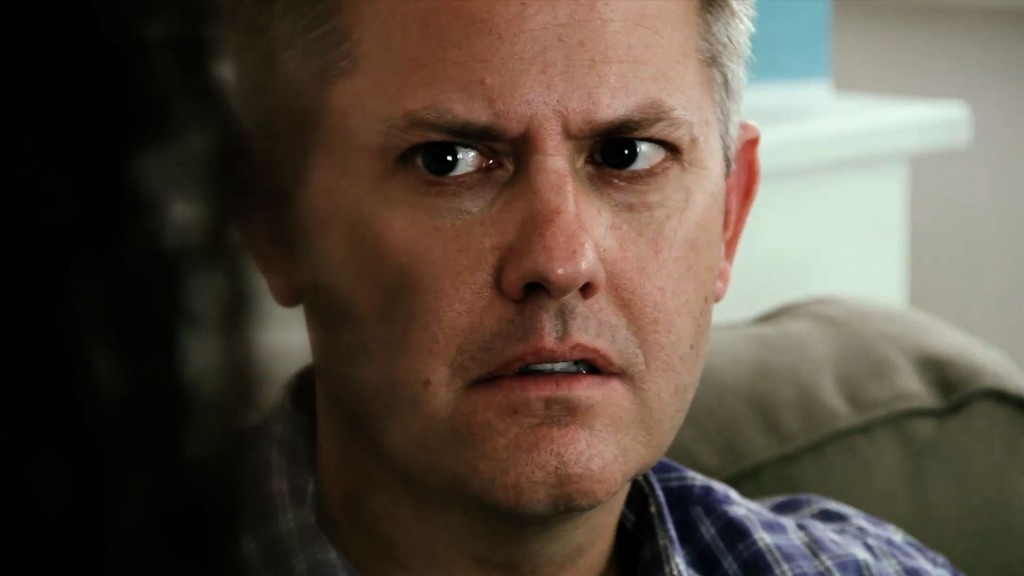 Steve auditioned for one of my short films a few years back. He was hilarious and I cast him immediately. And then the film didn't get made.
Then I cast him in another project. He read through the script, was hilarious, and I cast him immediately. And then that film didn't get made either.
So I stopped talking to him for a few years, figuring that he was bad luck.
But then I wrote a short play called 'The Proposal Update' and decided to risk working with him again. We collaborated on that at the Old Red Lion as part of Writer's Bloc and he absolutely nailed it. So I gave him a role in this.
I have a very specific style that I like when it comes to the delivery of dialogue, and Steve is perfect at it. Such a rare thing to find an actor who can say the words exactly how they were in your head!
Steve has worked in improv comedy in New York, Chicago and LA, and also appeared in the American version of 'The Office'.
WILL HARTLEY As LAURENCE BERKSBY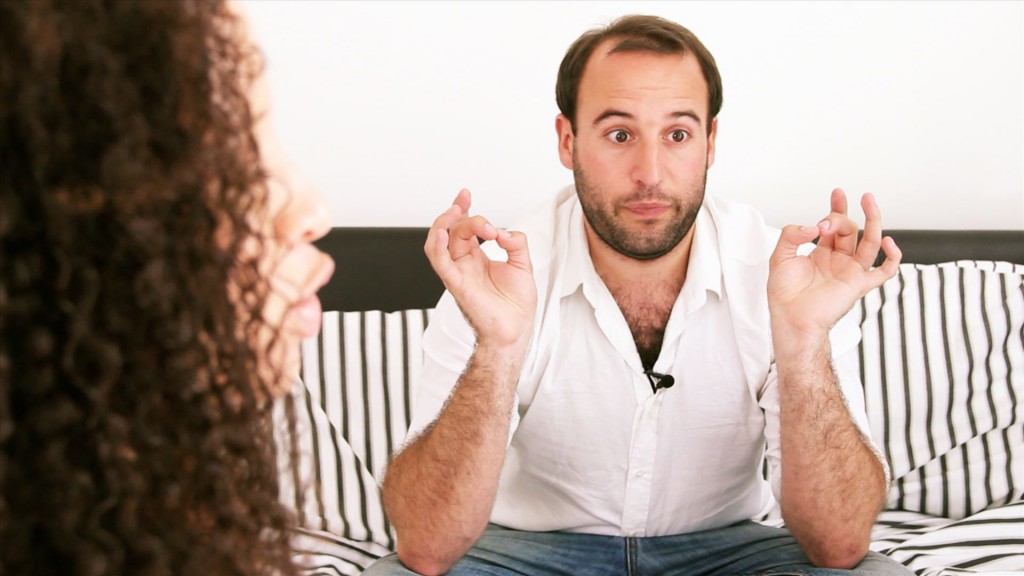 I first worked with Will in 2005. We made two films in two weeks, called 'Losing Simon' and 'Mess'. We have steadily collaborated on projects ever since. He is one of the best comedic talents in the country. He is the co-creator of 'Clever Peter', which as a sketch show has been performed just about everywhere in the UK, and it was recently made into a Radio 4 show and is currently living as a podcast. You may also recognise him from that Snickers advert with Joan Collins.
I genuinely think that Will is a bit of a genius — his comedy instincts are unlike anyone else I know.
ELIZABETH GUTERBOCK As OLIVIA.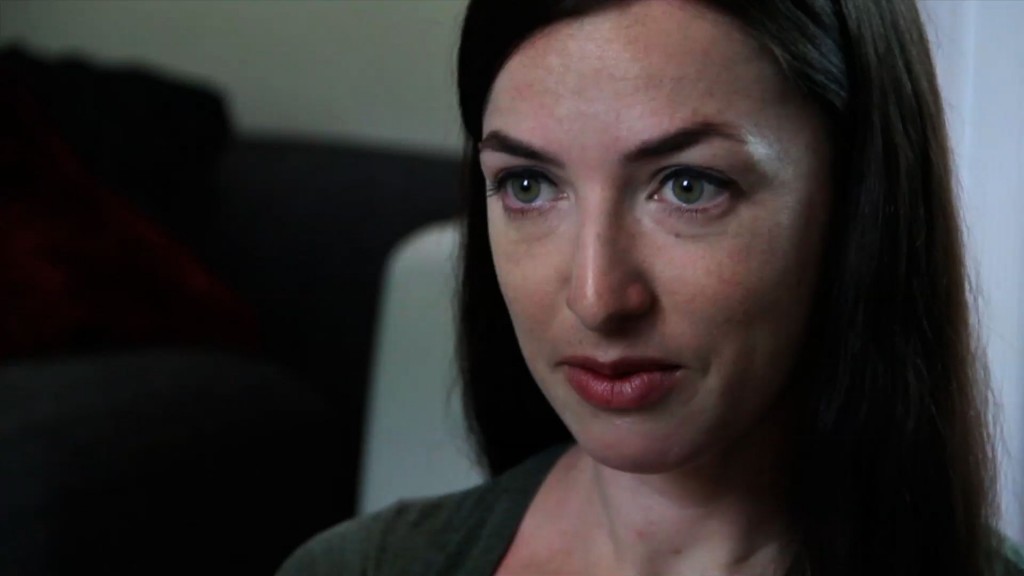 Funny how things work out. I met Liz on one of my acting showreel shoots, just two weeks before we shot episodes three and four. Doing one scene with her was enough to convince me of her talent; I immediately cast her in the web-series.
What I love about Elizabeth is her subtlety. Even since watching back the rushes — I've noticed things she was doing that I didn't pick up on the first time. My feeling is that right now she is one of the best kept secrets in the industry, and sometime soon, possibly after she's had some life coaching, she'll become a name that everybody knows.
For updates on the project, including trailer and episode releases, follow me on Twitter.
If you like this, would you mind sharing it?