New Web-Series in Production: East Street Mary and Dave
I am currently in production on my new web-series, 'East Street Mary and Dave'.
Mary and Dave, who reside in East Street, Dagenham, are Bruce Springsteen superfans. The central problem in their marriage is that they can never agree who is the bigger fan. We will get to follow them through arguments about outtakes, setlists, and their often failed attempts to get to the front of the pit on The Boss's European tour.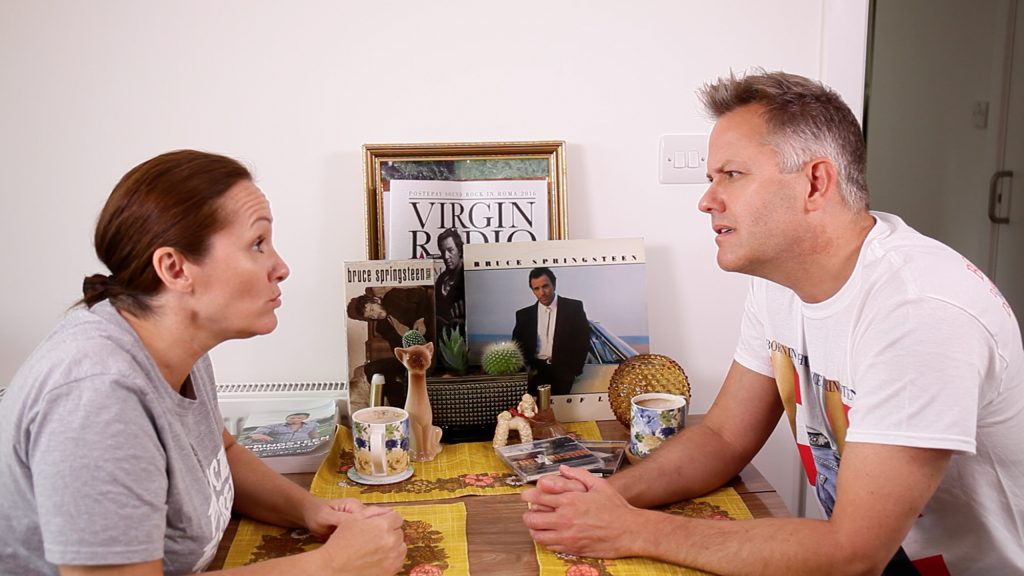 The series stars Debra Baker as Mary, and Stephen Mitchell as Dave. They are joined by Ellis Hebden who plays their long suffering daughter, Rosalita – and her boyfriend James, played by Ian Hencher. Season one will comprise of four episodes.
If you like this, would you mind sharing it?