Last week I was sitting in a visitors lounge at the James Cancer Center in Columbus, Ohio, allowing my mind to drift away from the loved one I was there to visit, re-focusing on my work back in London, on films and showreels.
View this post on Instagram
And I saw an actor on twitter bemoaning their lack of showreel material, talking like they were completely powerless.
If there's one thing I believe about doing creative work, it's that we are never truly powerless. If you have a mobile phone that has a camera on it, then you have a better piece of kit than what most independent filmmakers were working with ten years ago.
You can shoot something right this moment.
Which is why I wrote this tweet:
I'm looking for 4 actors who have NO showreel material.

Need to be available tomorrow to film a short scene on your mobile phone (from home).

The goal is for this to be fun, useable reel footage.

You'll have a completed scene by Friday.

Reply if interested. This will be fun!

— Daniel Johnson | Writer/Filmmaker (@danieljohnsonuk) February 12, 2020
The responses quickly flooded in – and I soon realised, there was no reason to keep this to four people.
Nine actors committed to doing the project.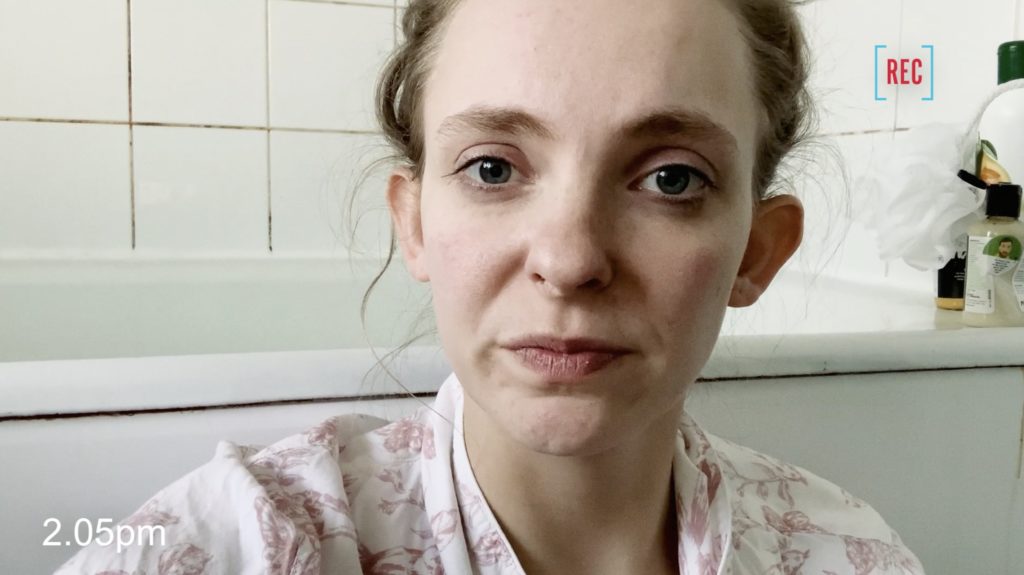 These nine actors, they still had jobs to go to. Some were on tour, some were on cruise ships, some were at their day jobs. But they all recorded the scenes AND re-recorded them after I gave them directions.
Here's one of the scripts. Nice and simple, a page long.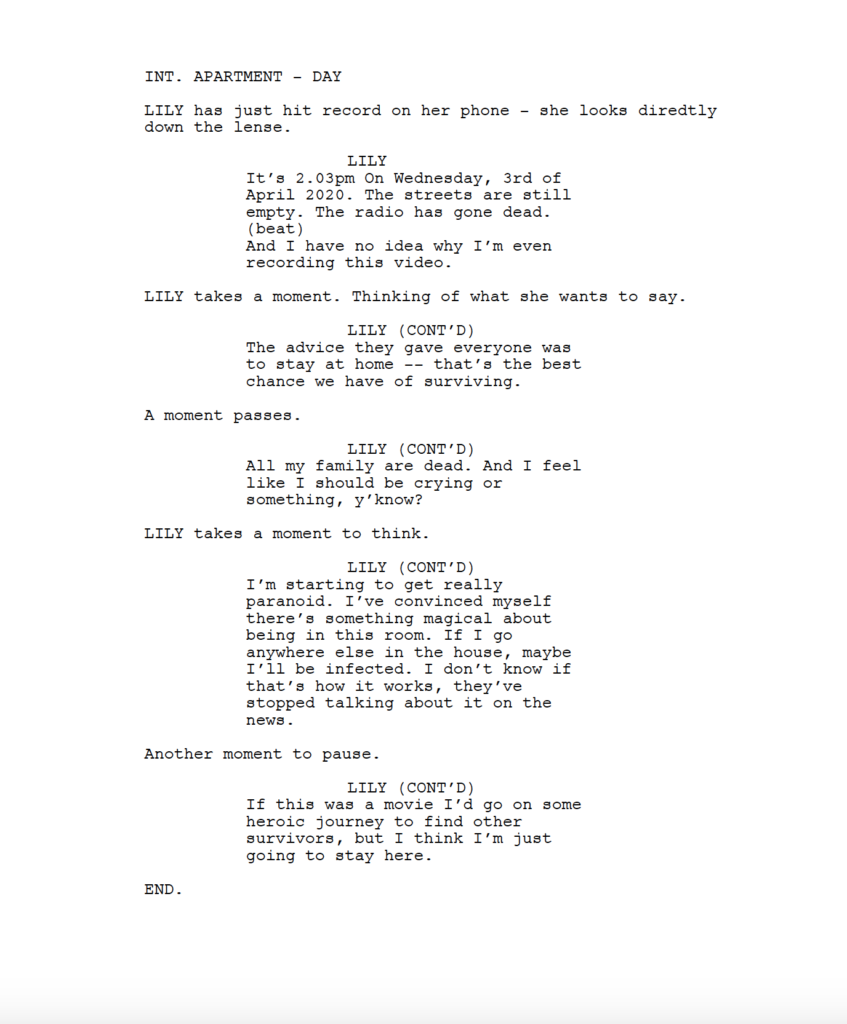 There are two cold hard truths about showreels that related to this project:
1. Having a monologue on your reel sucks, no-one wants to see that.
2. A self-tape on your reel is amateur hour.
So I wanted this project to be different.
The key directions I gave to actors prior to shooting were–
1. Film it in landscape, it'll have that 'widescreen' feel, rather than looking like it was made on your phone.
2. Don't treat it like a self-tape. If it's perfectly lit and filmed, it'll suck. It needs an edginess, it needs movement.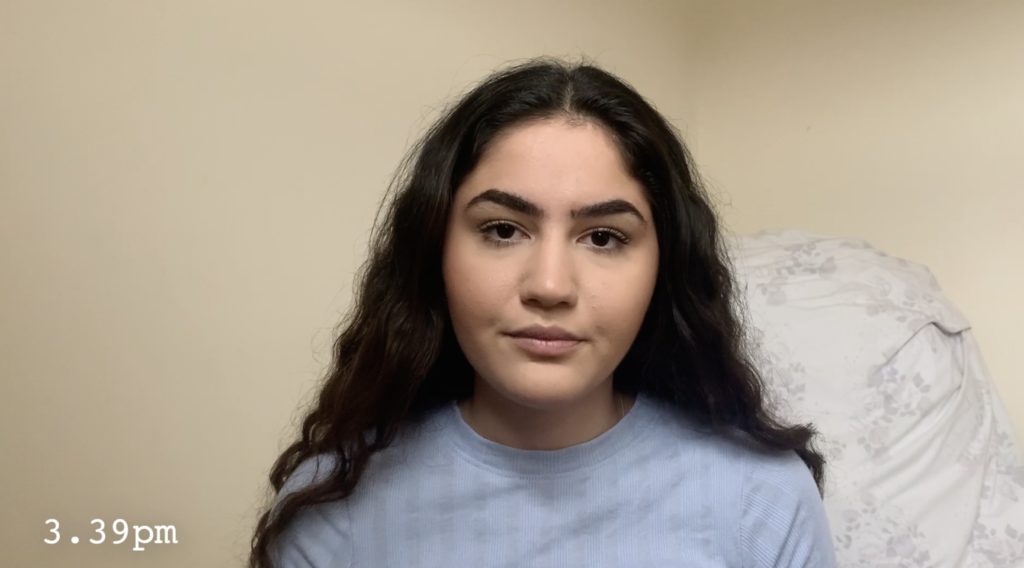 The actors sent me their first takes early in the morning. By time I woke up on USA time, the actors were cracking on with their day.
I got back to them with notes. Here's an example:

All of the actors did second takes. For many of them it was at night, after they got back from late shifts at work.
By time I was going to bed on Thursday night, they'd all completed their end of the deal.
On Friday, I edited all the videos.
Most of the scenes play out in 1 or 2 single takes, so in terms of traditional editing, I didn't really have to do anything.
But I did add little touches; like time-stamping the footage and a video-camcorder style REC in the corner. These were simply flourishes to push the footage away from self-tape and towards cinematic.
By Friday evening I sent out all nine showreel scenes.
Below is a compilation from our day of working together.
Are they perfect? No. But do they give you a sense of the actors, their casting types, their abilities? Yes.
Finally I want to give a big shout out to all the actors who took part. This was an impromptu experiment, where none of us knew what the outcome would be. Not all actors want to take risk, to be truly creative. These guys were up for the challenge and we had a blast.
Find out more about my personalised showreels from scratch.