Two New Showreels from Scratch You Should Watch
I've just finished up two showreels that I'm really excited about and I wanted to share them with you. The industry has changed in recent years. The Showreel from Scratch, once a dirty horrid phrase, has become the norm. A good showreel can catapult an actor's career. What they do is simple: they show people in the industry your acting talent. Without a reel, you're nowhere. The actresses whose reels I am about to show you are not short in experience, they just never quite had the material that could show what they do. I am confident these reels will give casting directors a stronger sense of who they are.
Charlotte Jordan is hugely talented. The tricky thing about being an actor who is 21 and female is that there are hundreds, if not thousands, like you. The good thing about creating a showreel very specifically for Charlotte is that we were able to show how, actually, there aren't any others like her at all.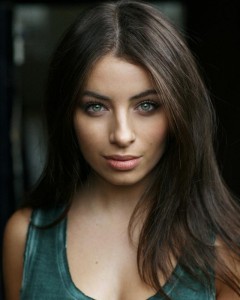 When I was editing Charlotte's reel, I kept showing clips to people in my office saying, "you have to see how good this actress is!" – and everyone who saw what she was doing agreed.  She's subtle – her performances are very layered. Just take a look at the opening scene – rather than scream and shout her way through the scene; she shows restraint, hides her emotions – which makes the character all the more interesting. It's very hard to get actors to trust themselves enough to do very little, but Charlotte nails it. Here's the reel:
*This reel has now been deleted. Her new reel as of April 2017 features a reel entirely of TV work, which you can now see on her page.*
View Charlotte Jordan's Spotlight Page.
I have my own theory about typecasting, and another one about versatility, that I've never quite been able to get into words. I gave it a good go in my blog post, 'Why Your Acting Showreel is Not The Place To Show Versatility'. Let me try to explain it.
The theory is:
Nobody is as versatile as they think they are. If the entire spectrum of versatility was on the numerical scale of 1-1000, then each actor has their own place on that spectrum. Jim Carrey can do serious roles, but he can't do serious roles in the way that Daniel Day Lewis can do them, he can only do them in the way Jim Carrey does them. So on the spectrum of versatility, maybe Jim Carrey's numerical values would be 200-350. And maybe Al Pacino is 700-835. Once in a while you meet someone like Meryl Streep, who can probably do the whole spectrum – but by and large, we all have our place in the universe. We don't want to be able to be everything, but we want to be the slice of everything that is within us.
As I was saying, this theory makes more sense in my head (I'm still working on it).
But in terms of showreels, I think Rachel Keys showreel is a good example of an actor who has versatility but is able to do it in a specific way that is very 'her'.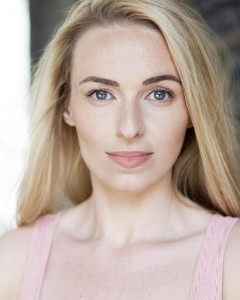 I am really happy with this showreel, and I need to credit Rachel not just for her brilliant acting, but also for the fact she wanted to do something a little different. She wanted to do a scene with her niece, even though Sienna is 2 and incapable of following direction. And she wanted to do something 'different' for a final scene, which is why I wrote the interview sequence that ends the reel.
Take a look:
Rachel is many things in this reel — very funny, very sweet, a bit crazy and possibly an accomplice to a murder. What makes each scene work is that it's authentic. You don't feel like you're watching someone 'act', which for me is the key to a good performance. From seeing what she does here – you could easily place Rachel in so many different types of projects, which is hopefully what this reel will help make happen.
View Rachel Keys Spotlight Page.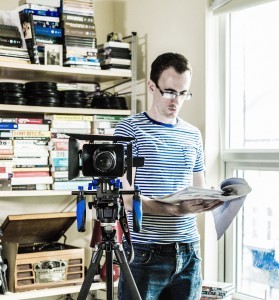 If you are interested in creating a Showreel with me, please head over to my
Showreels from Scratch Page. 
Email Me: dj@danieljohnsonfilms.co.uk
Twitter: @DanielJohnsonUK
If you like this, would you mind sharing it?