Why I Backed Spike Lee's Kickstarter Campaign
"The whole Hollywood game has changed. Now studios only wanna make tentpole films that open on the same day globally and make trillions of dollars."
-Spike Lee.
I agree! And you know what? That's kind of fine. People love seeing robots smash into each other and seeing superheroes fly around, good for them! But not all of us do.
Some of us like smaller, independent movies – and Spike Lee has always been one of the most unique and intriguing film directors. His works are personal, they mean something; and films like that are becoming rarer and rarer in this day and age.
I find films so disappointing, so often – and it's because you rarely see a unique voice or point of view in modern cinema, especially from the Hollywood system.
Spike's point is that he's getting funding from his core fans, the ones who've been there throughout. Instead of buying a cinema ticket, you can buy a bunch of signed merchandise and a screener copy; not only do you get cool stuff but, you help a film get made.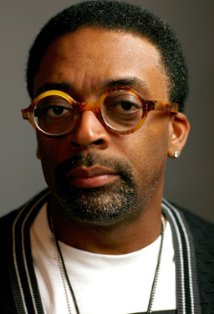 I know it's hard for us smaller fish to get our projects made, but it's also hard for established, independent film directors, like Spike (unless he does remakes like Oldboy, which incidentally I am not interested in!).
In the end, it comes down to a personal choice. Crowdfunding is about donating to projects you would like to see made. Giving money to Spike Lee is not going to make me less likely to give to others; and all of this publicity about Spike's new joint will, if anything, drive more users to the platform, and that can only be a good thing.
I love his smaller movies, I want to see more of them. Hence, I threw $50 into the pot.
If you like this, would you mind sharing it?