I provide a dynamic showreel creation service, which includes ANY and/or ALL of the following: Writing, Directing & Editing. Whether you are an experienced actor with numerous screen credits, or an upcoming actor who has not found the productions to showcase your talents — working with me can provide the solution you need!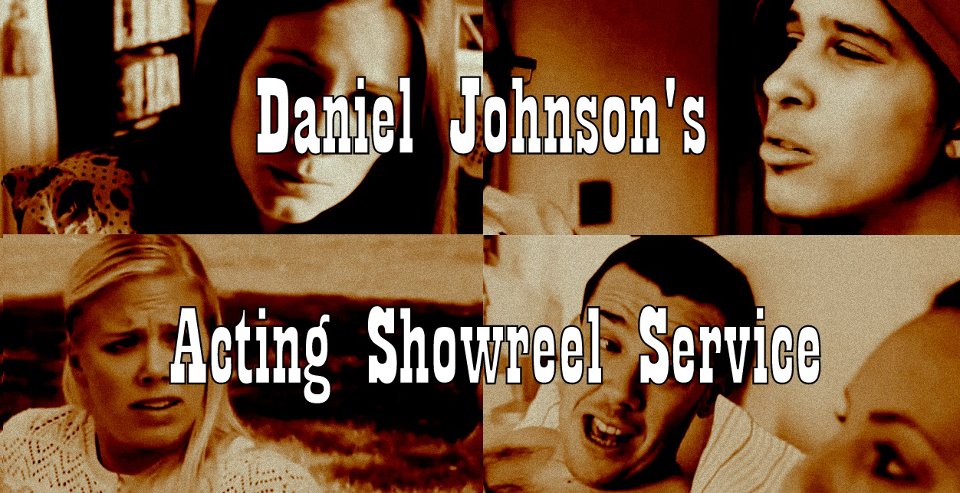 Here are the four different packages.
1. FULL SHOWREEL CREATION FROM SCRATCH 
What do you get?
I WRITE three scenes SPECIFICALLY tailored for you and your talent/wishes.
-I use my knowledge as a screenwriter with over ten years experience to create scenes which you'll be able to get your teeth stuck into! Whether you want something gritty and intense, or something to show off your comedic chops, I will write for what YOU need.
-I film with you for a day, DIRECTING you — which allows you to act to the best of your ability and show the Casting Directors and Producers what they've been missing!
-I EDIT your showreel. I will cut the three scenes together in a unique and engaging way, which allows people to see your acting ability in a professionally produced showreel.
COMPLETION: Your showreel will be edited and completed no more than two weeks after filming. You will receive high-quality online versions of your showreel for YouTube, Spotlight, Casting Call Pro and anything else you may need them for. 
You will receive a DVD copy. 
I will share your showreel on my Daniel Johnson Film's Facebook pages, and on Twitter. Who knows what directors and producers may come across your work! 
2. EDITING SERVICE
If you have all the footage you need and are ready to have your showreel edited, then this is what you need. I will meet with you, watch your footage; and then we can discuss the style of reel you would like. 
I then take it away and extract the best bits from your scenes and produce an exciting and stylish reel.
3. SINGLE SCENE SERVICE
If you need just one extra scene for your reel; one more thing to show a different side of yourself — I will write, direct & edit the scene for you. 
Here is a sample of a single scene which I have written, directed & edited.
If you are interested in working with me on your new showreel please email me at dj@danieljohnsonfilms.co.uk