Hope you are all keeping healthy. I don't need to tell you how strange these recent weeks have been, because it's been unusual for everyone!
Naturally, there have been some changes to how I am doing business and I am writing this blog to outline them.
Initial Consultation Meetings.

Traditionally I tend to meet clients in person at my office, however due to Corona Virus this is, of course, not a possibility.
Instead I am meeting potential clients via Skype or Zoom. Aside from being a video call, the process is still very much the same. You sit on one side of the screen having a tea or coffee, and I do the same on my side.
Then we get down to the work of discussing what you want from a showreel.
Key reasons for the initial consultation:
To get to know each other. 
It is my belief that to do a truly creative showreel together; a meeting of the minds needs to happen – I need to get to know the ins and outs of you as a person and actor.
The initial consultation is crucial. Getting to know you personally, to know what motivates you as an actor and to get a grasp of what you are endeavouring to do with your career is the key ingredient in my showreel making process.
To Figure out your casting type and how to portray it on your reel.
We will discuss casting type. We may decide to strongly focus on your casting type, or we may use that discussion to springboard away from those ideas towards something you find more fulfilling.
Naturally, the notion you have of your casting type has been built by years of your own perceptions and those of casting directors/agents/friends etc.
Our job is to discuss it together and figure out the way forward. Figure out what will fulfil you creatively AND get you work.
For you to ask any questions you have.
I have written extensively about my showreel service over many years, on my own website and on sites like Raindance and The Stage. I also have many video interviews where I talk about showreels.
However, that doesn't mean all your questions are answered.
You should feel free during the initial meeting to ask any questions you may have about the process, about how I work, or anything else you want to ask.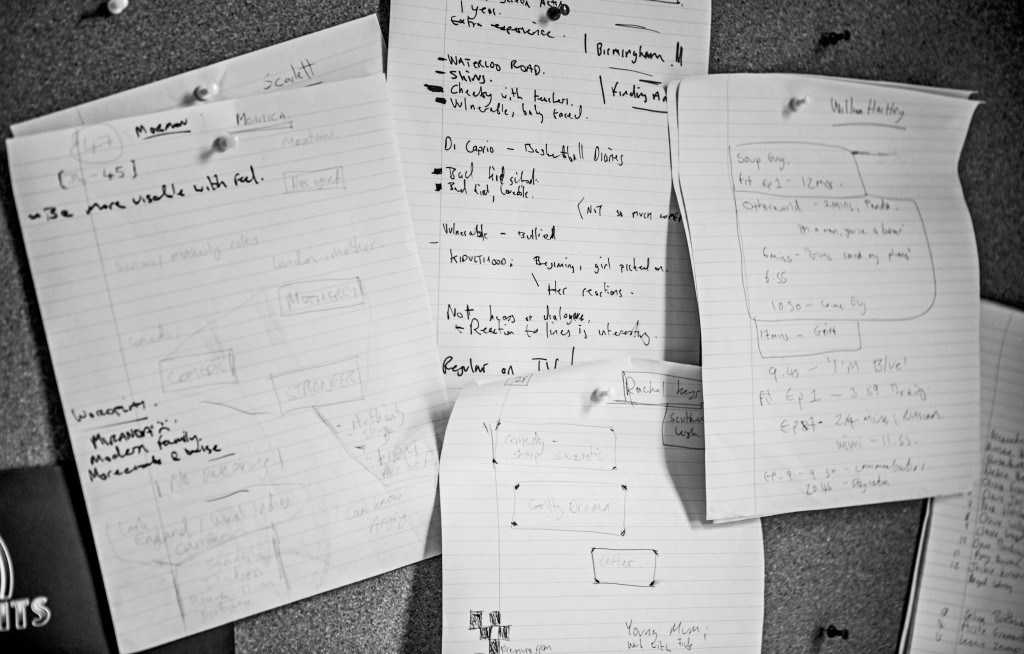 The Showreel Scriptwriting Process 
The process of how I write scripts for your showreel is largely unchanged from the pre-lockdown days.
The only differences are positive ones. I have had more time to not only watch films and read screenplays, but I have also been spending considerable time looking over my own writing, analysing the habits I have built and the writing traps I have fallen into.
This period is fast becoming one of my most productive in years. Clients working with me during this process are getting more script options than ever before – and the quality is very high.
At the time of writing, on April 11th 2020, I am not able to confirm when we will film. However, as soon as the government lifts the lockdown, we can look at filming dates.
Pre-Covid 19, my schedule was a mixed bag of screenwriting, filming and editing. However, right now the slate for filming and editing is completely clear, which has allowed me to focus on writing.
When the lockdown is lifted, I will have far more of my own resources available to focus predominantly on the filming and editing of showreels for the months proceeding lockdown.
I usually edit showreels within 3 weeks of the filming/second payment date.
This process is likely to be quicker for many months after Covid 19, as I plan to be free of writing commitments and will be able to focus my energy on the filming and editing of showreels.
This would put the edit time at 2 weeks from the filming date.
I appreciate this is a complicated, tricky time for people – and the main focus is the health of ourselves and loved ones.
For those of you who are able to focus on creative work, and want to work together on a showreel from scratch, I wrote this post to remind you that business is very much open as usual (although not quite normal, but almost).
You can see prices, video examples, and more details on my showreels page.
Drop me an email at dj@danieljohnsonfilms.co.uk