You're almost ready for a new showreel, you're just waiting for footage from that short film you did two years ago. Three years ago. Five years ago. Where did the time go?
You finally get your scenes back, but the film is terrible! And now you look five years older.
Just think where your career would be if instead you'd had a showreel created specifically for you. What if you didn't wait for six years to get footage back from a student film that isn't even any good anyway; and put your focus and attention towards creating a personalised showreel?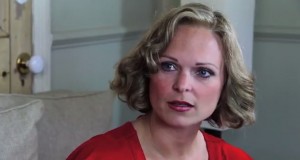 I have been a screenwriter and director my whole adult life. At the start, I would pick up a camera any chance I got and shoot something, anything. What seemed like just fun at the time was actually my way of training myself to get very good results, very quickly. And now, it's the way I work, and it suits me. I shot my Christmas film 'Last Christmas', a 16 page script, in only one day. I filmed my entire web-series, 'Sally The Life Coach', in four days.
What do you want to do, comedy?
Or you think your strength is professional characters, like a lawyer?
Or you want to show how you handle subtle emotions?
Or you want to do something really wacky?
I don't waste any time.
We meet. You tell me what you want. I write the scripts. We shoot them. I edit your reel. Then you have a professional showreel to take out there and get yourself a role, or an agent, or whatever it is you're after. You tell me what you want from your actor showreel, and I'll deliver it.
"The shoots are really relaxed and Daniel offers great ideas throughout the filming – friendly, unrushed and with an ability to make you feel totally at ease! I have no hesitation in recommending Daniel. Once the showreel was complete, he even offered advice on how to get it out there for all to see."
-Jonathan Voe
"Daniel Johnson helps really bring your showreel to life, having worked as a director he has a brilliant understanding of what casting directors are looking for. He is reliable and professional and yet entirely puts you at your ease helping you create a personal showreel that shows you off to your best."
-Scarlett Marshall
"I thoroughly recommend Daniel's service to anyone looking to create or update their reel; he is a talented writer / director who made the bewildering process of putting my first professional reel together surprisingly simple and enjoyable."
-Taj Kandula 
For more examples about my reels and the prices, visit My Showreels for Actors Page.
Email Me: dj@danieljohnsonfilms.co.uk.
Tweet Me: @danieljohnsonuk